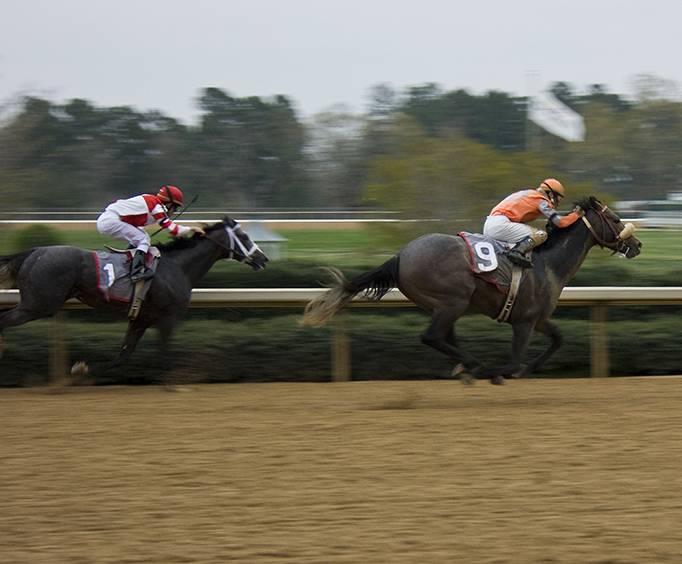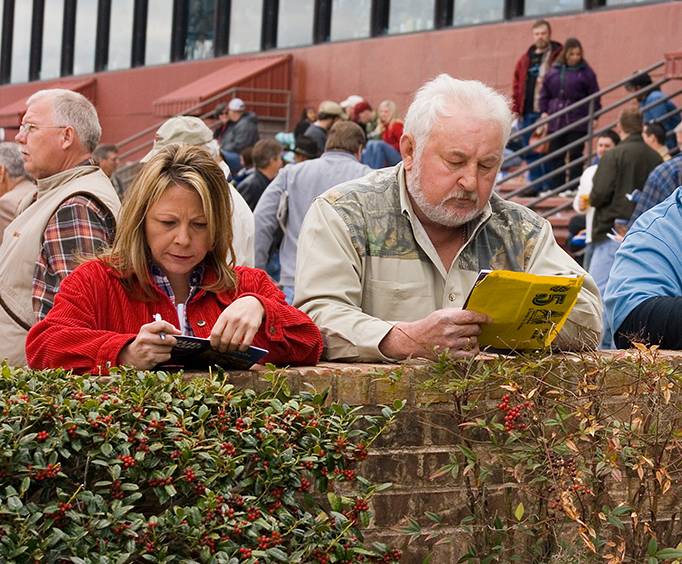 Oaklawn Park in Hot Springs, AR
2705 Central Ave Hot Springs, AR 71901
Oaklawn Park, located in Hot Springs, Arkansas, is home to a world-class horse-racing track, along with a casino, event space, and dining facilities. The facility is situated in central Arkansas, in the midst of
Hot Springs National Park
, where vast quantities of geothermally heated water emerges from springs at the base of Hot Springs Mountain.
Although the thermal waters may be the main attraction in Hot Springs, Oaklawn Park provides an additional means of entertainment. Live thoroughbred horse racing is the highlight from January through April. In addition, wide variety of Vegas-style games, activities such as karaoke and trivia, as well as live music provide other diversions. Dining options include Silks Bar and Grill and Bistro 2705, where visitors can enjoy the famous corned beef sandwich or juicy jumbo shrimp. For a quick bite to eat, conveniently located concessions stand provide treats including hot dogs and ice cream.
Native Americans visited the area that now comprises Hot Springs National Park before Spanish and French settlers later claimed the area. In 1832 Hot Springs became first natural area protected as a federal reservation, and became a national park in 1921. Since this time, the city of Hot Springs has continued to thrive, with Oaklawn Park providing family entertainment for over a century.
When visiting Hot Springs National Park, after relaxing in the healing waters or enjoying more vigorous outdoor activities such as hiking and biking, Oaklawn Park provides an exciting and different means of entertainment. Just one hour away from the capital city of Little Rock, Arkansas, Oaklawn Park provides a thrilling way for the whole family to spend the day.