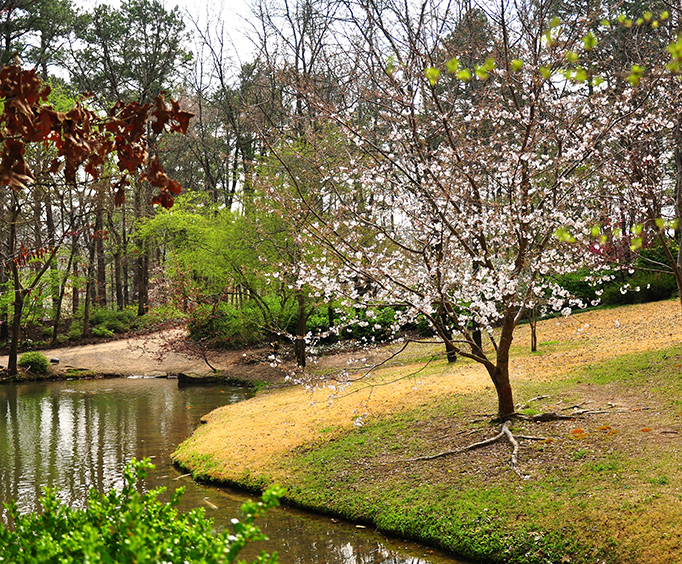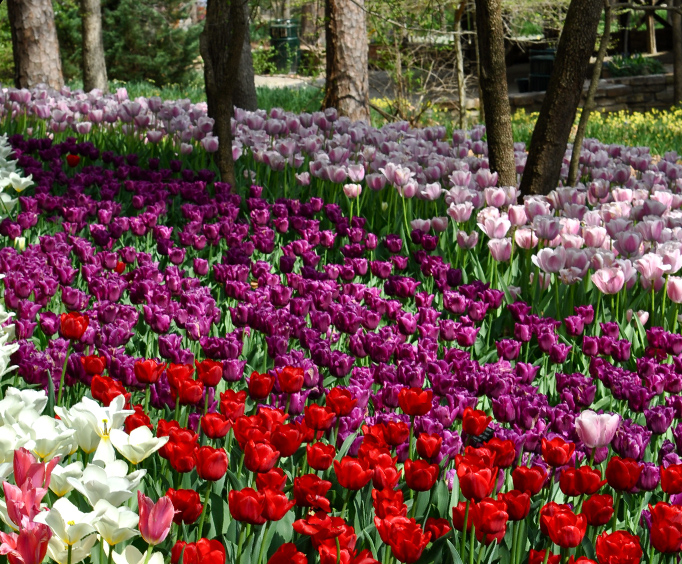 Garvan Woodland Gardens in Hot Springs, AR
550 Arkridge Road Hot Springs, AR 71913
Nestled in the University of Arkansas sits the scenic and tranquil Garvan Woodland Gardens. This natural work of art is set in Hot Springs, Arkansas and gives visitors the chance to see amazing and picturesque botanical scenes.
Set in the beautiful Ouachita Mountains of Southwest Arkansas, the Garvan Woodland Gardens is a scenic and breathtaking gift to visitors from local philanthropist and industrialist Verna Cook Garvan. The garden is an ideal example of Arkansas amazing foliage at its best. Canopies of pine trees seem to touch the sky and protect the delicate plants that line the ground. The gentle lapping of a four and half mile stream that runs through provides the perfect ambiance as you stroll the shoreline. While this breathtaking bit of nature provides an ideal getaway to relax and connect with nature it is also the ideal place for photo opportunities as well as lots of different botanical research. The mission of the garden is to preserve and enhance this unique ecosystem that is available in The Natural State as well as showcasing it for all visitors to experience.
If you are looking to step away from it all and find a peaceful and tranquil spot to reconvene with nature, look not further than the Garvan Woodland Gardens in Hot Springs, Arkansas. This important spot serves more than just a getaway, it's the home of research and knowledge, but for visitors, it gives a taste of all the natural wonders that can be found in Arkansas.
Events at Garvan Woodland Gardens