Hot Springs, AR Shows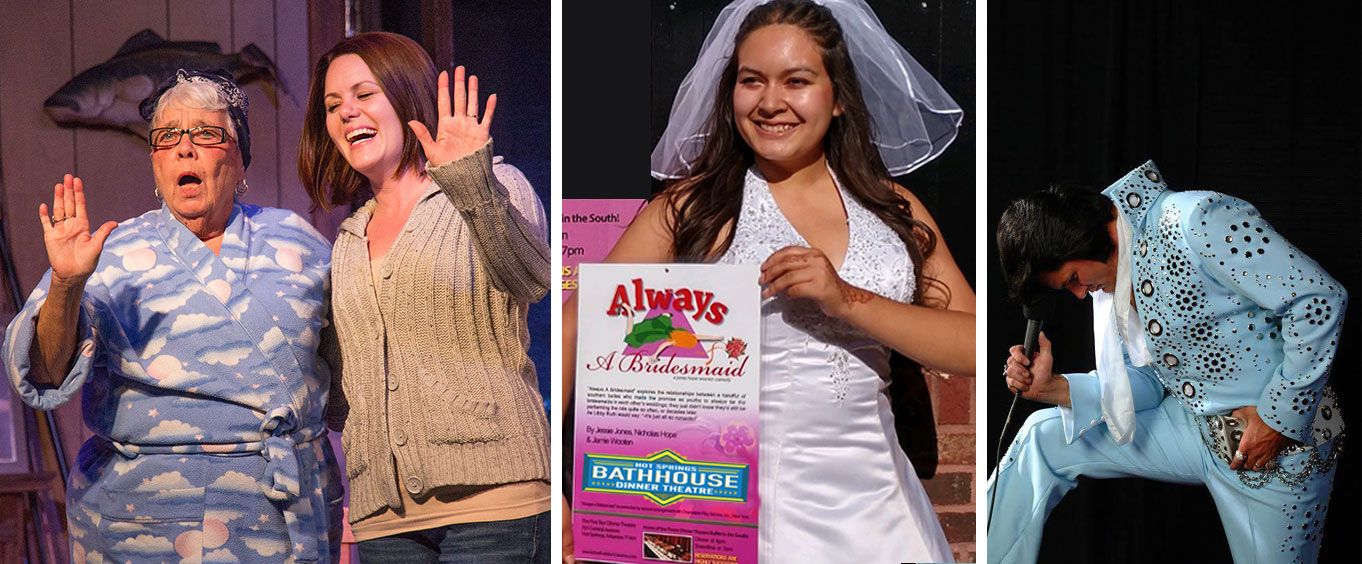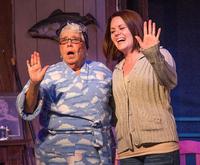 The Hot Springs Dinner Shows at the Bathhouse Dinner Theatre vary from those that provide a bit of comedy to those that are a bit more mysterious. Guests are served dinner before the show begins. During the show, characters will sit in the audience to talk about what might happen and to offer clues about some of the crimes that have occurred. Some of the shows feature more comedy than others, and there are some that have a festive theme as they are held during the holiday season. The theatre also offers musical performances and magic shows for guests who don't always want to see a theatrical show.
Available 29 days between Now & Apr 28
Dec 09
N/A
Sold Out
Dec 16
N/A
Sold Out
Dec 24
N/A
Sold Out
Dec 25
N/A
Sold Out
>
Enjoy this wonderful and unique show that blends a lot of theater and magic together to form a wonderful and exciting experience that is an unforgettable place to to be in when you are in Hot Springs, Arkansas which is a wonderful city with many beautiful sights and scenes that allows you to really have fun and enjoy yourself. You will be in for one of the most exceptional and amazing times and life would be a lot of fun for you. Prepare yourself for the theater of magic and a show that is perfect for you to bring that special someone with you and also if you want your whole family could come and enjoy themselves here.,Head to the historic Malco Theater located in Downtown Hot Springs, AR for an exciting magic show right in the heart of the city. During this show, guests will enjoy masterful illusions that will thrill and awe. The show stars the talented Maxwell Blade who has been professionally performing magic since 1991. With decades of experience under his belt, he will delight with his amazing talents during this exciting production.
Available 4 days between Now & Dec 28
Dec 08
N/A
Sold Out
Dec 09
N/A
Sold Out
Dec 10
N/A
Sold Out
Dec 11
N/A
Sold Out
Dec 12
N/A
Sold Out
Dec 13
N/A
Sold Out
Dec 15
N/A
Sold Out
Dec 16
N/A
Sold Out
Dec 17
N/A
Sold Out
Dec 18
N/A
Sold Out
Dec 19
N/A
Sold Out
Dec 20
N/A
Sold Out
Dec 22
N/A
Sold Out
Dec 23
N/A
Sold Out
Dec 24
N/A
Sold Out
Dec 25
N/A
Sold Out
Dec 26
N/A
Sold Out
>