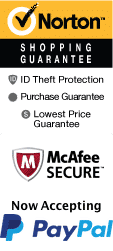 YOUR PEACE OF MIND IS OUR TOP PRIORITY
Should you need to cancel at any time, you have up to 48 hours from your vacation start date to do so for a 100% future travel credit.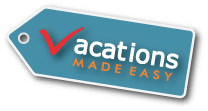 Vacation Packages & Main Things to Do
Why do people visit?
Spas
Thousands of guests visit this city year after year; most want a relaxing spa vacation and a retreat from everyday life. There are forty-seven thermal pools in the area which has helped the city come to life. You can find a natural spring of your choice on Bathhouse Row, a row of eight bathhouses from the 19th and 10th centuries. These spas are the best form of relaxation; you can get an amazing massage or simply soak in one of the geothermal pools. Don't miss out on the chance to see why these natural attractions are such a luxury.
Outdoor activities
If you want to do something a little more exciting and see what the great outdoors has to offer, you have plenty of other options. The local national park has many hiking, biking, and walking trails that are great for any skill level. Garvan Woodland Gardens is another must-see. This botanical garden is situated on the shores of Lake Hamilton and provides you with some amazing opportunities. Lake Hamilton itself is another wonderful spot- you can fish or take a scenic cruise around the water. There is also a gorgeous waterfall that is a must-see located at Lake Catherine State Park.
Shopping
The area has antique shops, hand-crafted gifts, and outdoor stores that you will love! Most are located in the downtown area which is close to many of the area's best attractions. Visitors often stay in lodging located downtown as well for easy travels.
Museums
The city has so much history so it's no surprise that there are a few museums here. Check out the Gangster Museum of America to learn about the gangster influence on the city, or visit the Mid-America Science Museum that has hands-on exhibits that are great for all ages. Most tours are self-guided so you will be able to explore at your own pace.
Baseball
It may seem odd that baseball is a selling point but the city actually has a very rich baseball history. During the beginning of the 20th century, it was known for its baseball training camps. 1886 was the beginning of Major League Baseball's training in the area and then afterward, the Nego League, which ultimately led to the area being called the 'birthplace of spring training baseball'. Legends like Babe Ruth, Josh Gibson, Bill Foster, Smokey Joe Williams, and Cumberland Posey made history on the fields. Babe Ruth could be seen walking around the town and visiting the spas during his off-time. When you visit the area, be sure to check out these legendary baseball fields and read up on the history!
Gangsters
Baseball isn't the only reason the area has an amazing history. During the early 1900s, gangsters ruled the town. Illegal gambling became a huge problem with over ten major casinos, becoming the largest operation in the entire country. In those times, the law in the town was corrupt and not much was done to try to fight this illegal issue, though they did have different methods of hiding. You can still see some of the 'secret' tunnels and escapes that gangsters used to avoid law enforcement. The famous Arlington Hotel was a favorite spot for famed gangster Al Capone; he would rent out an entire floorl for himself and his posse. They would take up all of the rooms so no one else could bother them. The gambling operation was closed down in 1967.


Comfort Suites Hot Springs AR

Best Western Winners Circle

Comfort Inn & Suites Hot Spri...