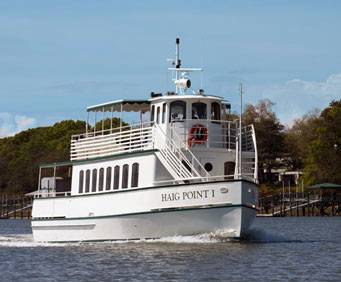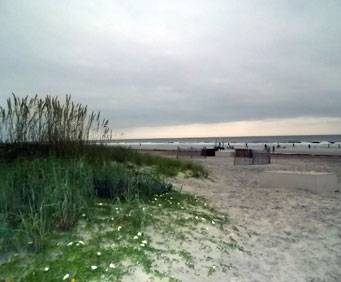 Palmetto Ferry Company near Hilton Head Island, SC
13 Palmetto Beach Dr Bluffton, , SC 29910
Palmetto Ferry Company near Hilton Head Island, SC provides a scenic ferry service for Hilton Head, Bluffton, Daufuskie, Beaufort, and Savannah.
If you want a leisurely ferry cruise to and from any of these locations, Palmetto Ferry Company will do so in a comfortable cruiser which has both open deck seating and enclosed seating as well. On a beautiful day, the open deck seating is optimal to catch the sun's rays and breathe in that tangy salty air from the ocean.
There are ferry rides to Bluffton for a variety of things like a visit to the historic center of town to go shopping, cruise the galleries or even get a bit to eat. The May River cruise departs Bluffton itself for a mid-day cruise which lasts a little over an hour complete with box lunches. The cruise to Beaufort is offered so that visitors from Hilton Head can take a leisurely stroll down the historic streets of the town, take a carriage ride, eat a meal and shop. Both the Bluffton and Beaufort ferry rides through Palmetto Ferry Company are comfortable and educational.
The Palmetto Company usually departs from the north side of Hilton Head for its cruises. They also offer daily ferries to Daufuskie and Savannah. Educational cruises serve as an informative guide to both kids and tourists alike, talking about the eco-system as well as the rich cultural history of the towns the company ferries to.
Typically, you will have to make reservations in advance for any ferry cruises you wish to take. Take advantage of their knowledge of the area and sign up for one of the educational cruises. Knowing the history of the area makes your trip much more meaningful.