Tropical Pathway Tour (90 Minutes)
For one of the most stunning vacation locales, be sure to book a visit to Hilton Head Island, SC for your next getaway where you can enjoy a fun Segway tour. This gorgeous island is overflowing with things to do, see, and explore. On the Tropical Pathway Tour, you and your loved ones will be able to participate in a fun Segway adventure that is bound to be the highlight of your travel plans.
Meetup with your fun and educational Segway guide to get your adventure started! After a speedy instructive course and driving instructing, you will be able to set off on the trails. Strap on your helmet and get ready for a day of exploration as you are taken along some of Hilton Head's most inviting forested biking trails. While on the trails, you can keep your eyes peeled for the local wildlife and learn all about its special ecosystem. Whether you are an animal lover or just want to get to know Hilton Head in a new way, this Segway journey and eco tour combo is sure to delight.
During the expedition, you will be able to pilot your Segway along some great pathways. Roll through the sprawling Live Oak Forest, wood board walks, and other landmarks. You may see local wildlife as well as the green Spanish moss and palmettos. This just-for-fun ride is non-narrated and is perfect for those who are looking for a more fast-paced or quiet adventure. It moves faster than a narrated tour, so it's great for the thrill seekers!
Whether you have ridden a segway before or are new to the sport, this exciting endeavor is certain to be a memorable time. During your segway adventure, you will enjoy 90 minutes of fun. Zip along Hilton Head Island and enjoy an opportunity to learn about it first hand! Be sure to check out other celebrated attractions in the area or book a room at your favorite hotel or inn to complete your vacation package.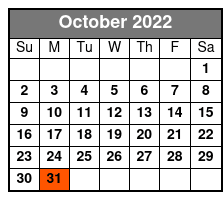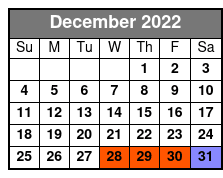 Frequently Asked Questions for Tropical Pathway Tour (90 Minutes):
What is included in the admission price for Tropical Pathway Tour (90 Minutes)?

Includes bottled water and helmet.

What level of physical ability is required?

All guests must demonstrate ability to ride. Visitors weight cannot exceed 260 lbs.

What is the policy in case of inclement weather?

Tours go out rain or shine.

Is Tropical Pathway Tour (90 Minutes) guided or a non-guided timed equipment rental?

This is a guided Segway adventure.

What type of clothing is appropriate?

Comfortable clothes and close-toed shoes.

What age is Tropical Pathway Tour (90 Minutes) appropriate for?

10 and up.

Is photography & video recording allowed?

Yes.
Book Now!