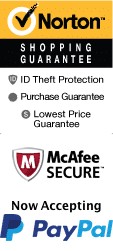 Sunrise Dolphins & Donuts
86 Helmsman Way Hilton Head Island, South Carolina 29928
1-800-987-9852
Chat Now
On this tour, you will board a comfortable boat and embark on a journey that takes you through the stunning waters of Hilton Head Island. During the tour, you will have the opportunity to see various marine life, including dolphins, pelicans, and other sea creatures. You'll also enjoy a light breakfast of fresh donuts and coffee. Your guide will provide all the information you need about the dolphins and the area.
The tour takes approximately 1 hour and is suitable for people of all ages. It requires only light physical activity, so guests should be able to comfortably walk a short distance to the boat. They should also dress appropriately for the weather conditions and bring sun protection if needed.
Hilton Head Island has a rich dolphin-watching history and is one of the best places to see these magnificent creatures. The area is known for its pristine waters and abundant marine life, making it an ideal place for dolphin watching. This activity is a must-do for nature lovers and anyone who wants to experience a unique and memorable start to their day.
In conclusion, Sunrise Dolphins & Donuts is a perfect activity for people looking for a unique and exciting way to start their day. With its breathtaking views, delicious breakfast, and opportunity to see dolphins in their natural habitat, this tour is the perfect way to start your day on Hilton Head Island. Book your spot now and be ready to make memories that will last a lifetime.
Kick off all of your day's adventures in Hilton Head Island, SC with a refreshing and fun morning sail/dolphin tour. With the Sunrise Dolphins & Donuts Cruise, you and your loved ones will be taken out onto the jewel-like waters of Hilton Head Island where you will join in on a morning romp with brilliant Atlantic Bottlenose Dolphins!
Getting out for a sunrise is the perfect way to start any day on Hilton Head. Since it is the calmest and most peaceful time on the island, it allows for an opportunity unlike any other to see these dazzling creatures before the many fishing boats or other adventures disturb them. After meeting your captain, you will set sail along some of the most breathtaking waterways of Hilton Head. Keep an eye out for wildlife like fish, birds, and of course dolphins.
When you see the dolphins in person, you are sure to be awestruck. Look on as these marvelous creatures take a romp through the ocean. Watching them playing, eating, or swimming along your boat is an absolutely priceless experience. As well as being afforded amazing views of these animals, visitors on the cruise will also be able to enjoy juice and donuts as you cruise along. Of course, you'll be gifted with a dazzling Hilton Head sunrise too!
Combine sightseeing with the captivating nature of Hilton Head Island's dolphin population on this marvelous cruising trip. With the Sunrise Dolphins & Donuts excursion, you will gain a new appreciation for this Lowcountry island and the wildlife that calls it home. Be sure to check out other amazing Hilton Head Island activities for your itinerary, or book a vacation package with a hotel for a memorable getaway.
Frequently Asked Questions for Sunrise Dolphins & Donuts:
What type of seating does Sunrise Dolphins & Donuts have?

There is ample covered bench seating.

Approximately how long is Sunrise Dolphins & Donuts?

It lasts approximately 1 hour and 15 minutes.

How many decks or levels are there aboard the Sunrise Dolphins & Donuts?

There is one level.

How many passengers does the boat hold?

Up to 22.

What is the dress code?

Casual, comfortable clothing.

What is included in the admission price?

Includes cruise and donuts with orange juice or bottled water.

For what ages is the tour appropriate?

Great for all agesd!

What sights will be seen from the motor coach?

Harbour Town Lighthouse & Museum, dolphins & other Hilton Head Island views.

Is the Sunrise Dolphins & Donuts handicap accessible?

The boat is not wheelchair accessible.

Are any meals included?

A donut breakfast along with orange juice or bottled water is included.
Book Now!