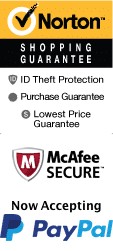 Dolphin tour Hilton Head Island SC
Last End Point Hilton Head Island, South Carolina 29926
1-800-987-9852
Chat Now
Engage in the relaxing yet adventure-filled activity of Fishing in Hilton Head Island, SC, located at the popular southernmost point of South Carolina. Surrounded by lush marshes, intricate networks of creeks, and the vast Atlantic Ocean, Hilton Head Island is a prime location for a peaceful and rewarding fishing experience. This place is known for its rich marine life and offers opportunities to catch large red drum, speckled sea trout, flounder or even a shark, presenting a delightful experience for both beginners and experienced anglers.

Embark on your fishing journey for half a day or a full day, depending on your preference. Our expert fishing guides lead every tour, helping you navigate the waters and offering all the necessary tips and tricks to make memorable catches. Keep in mind, the type of fish you might encounter varies as per the season, offering a unique experience each time you visit. Dress casually and prepare for a moderate level of physical activity while on the boat. Don't forget to bring your sunscreen and hats as the South Carolina sun is known to be relentless!

Hilton Head Island is recognized for its astounding beauty and biodiversity, featuring over 350 species of birds, dolphins, and of course, an array of fish. As you cruise through the waters, fishing rod in hand, you will witness sprawling coastal landscapes, unrivaled ocean views, with luck, even catch sight of the playful dolphins. The experience is much more than catching fish; it's about immersing oneself in nature and soaking in the tranquility and wonder Hilton Head Island offers.

Since the early 1950s, fishing in Hilton Head Island has been considered a cherished pastime by locals and tourists alike. Along with its historic lighthouses and sandy beaches, Hilton Head's fishing culture has become integral to its charm. The variety of fish species here has made the Island a beloved spot for professional anglers, and even novice fishermen.

In conclusion, fishing in Hilton Head Island, SC, provides a remarkable blend of relaxation, adventure, and a connection to nature. Whether you are a first-time fisherman or a seasoned angler, this activity offers an unforgettable experience on a picturesque island overflowing with marine life. We invite you to come and cast a line in our waters, and fall in love with the splendid experience that is fishing in Hilton Head Island, SC.

Remember to always respect our local nature, and ensure you're fishing responsibly. The variety of fish and natural vistas will keep you coming back to Hilton Head Island season after season. Don't just visit, immerse in an experience that sets Hilton Head Island apart from the rest!
Frequently Asked Questions for Dolphin tour Hilton Head Island SC:
What methods of transportation does the Dolphin tour Hilton Head Island SC use?

Boat.

Approximately how long does the Dolphin tour Hilton Head Island SC last?

It lasts approximately 2.5 hours.

For what ages is the tour appropriate?

Great for all ages.

Is photography / video recording allowed on the Dolphin tour Hilton Head Island SC?

Yes.

Is the Dolphin tour Hilton Head Island SC handicap accessible?

No, it is not wheelchair accessible.
Book Now!