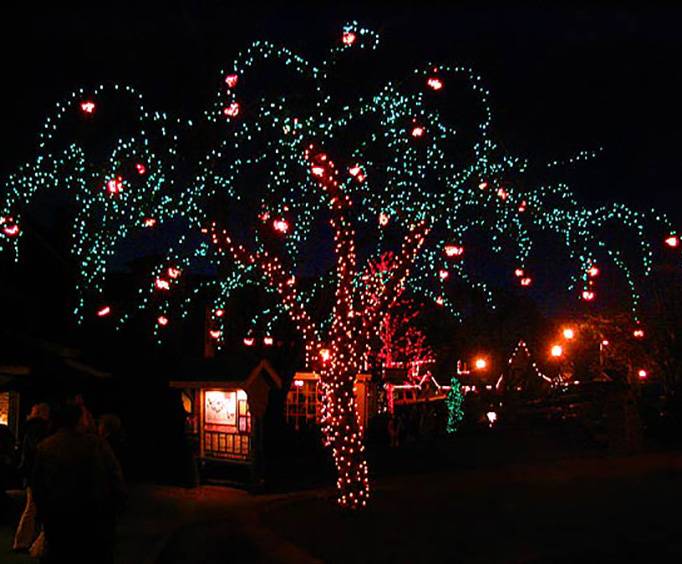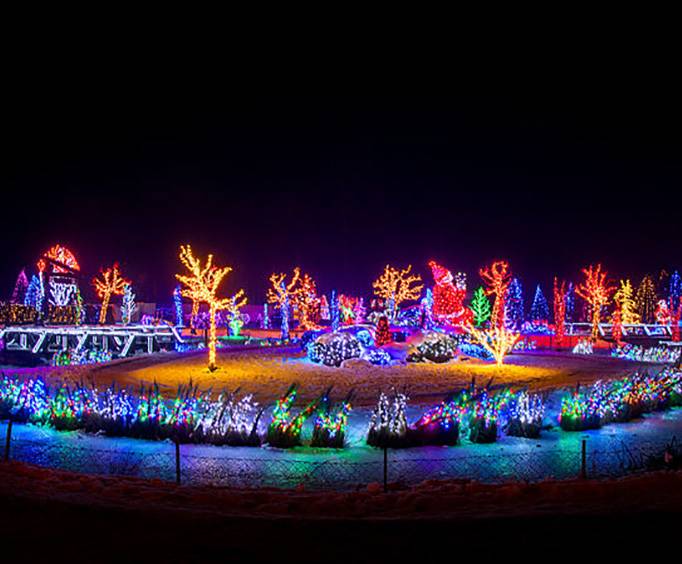 Koziar's Christmas Village Attraction and Shops near Hershey, PA
782 Christmas Village Rd Bernville, PA 19506
Each Fall a family owned farm located in the southeastern region of Hershey, Pennsylvania became a winter wonderland. The annual tradition is known as Koziar's Christmas Village and it's the perfect holiday experience for the whole family to enjoy. The farm is located near the well-known beloved Hershey Chocolate Factory the farm is literally transformed with millions of Christmas lights and holiday displays.
But the lights are just the beginning of what makes this event an annual tradition that attracts visitors by the thousands. Koziar's Christmas Village Attraction and Shops also has many great attractions in which will delight children of all ages. There are the beloved miniature town and train display. There is Santa's Toy Shoppe which is not only a fun place for kids to visit but a great place to do some Christmas shopping. As for shopping, there are also other shops within the Kozier Christmas Villas to buy other holiday oriented items such as souvenirs and fresh baked goods.
As for when this tradition began, the farm started doing an elaborate Christmas display back in 1958. Eventually the displays became so elaborate that the farm opened up to the public. Over the years generations who have owned the farm have kept the tradition going and growing. In order to get into the Koziar's Christmas Village Attraction and Shops, there is an admission fee, children three years and under get in for free. The event takes place from Novement to New Year's Day.
So, for those living in Pennsylvania, this is an annual event worth visiting. For those planning a holiday vacation to Hershey, Pennsylvania this is a holiday event that will truly put them in the spirt of the season.
Events at Koziar's Christmas Village Attraction