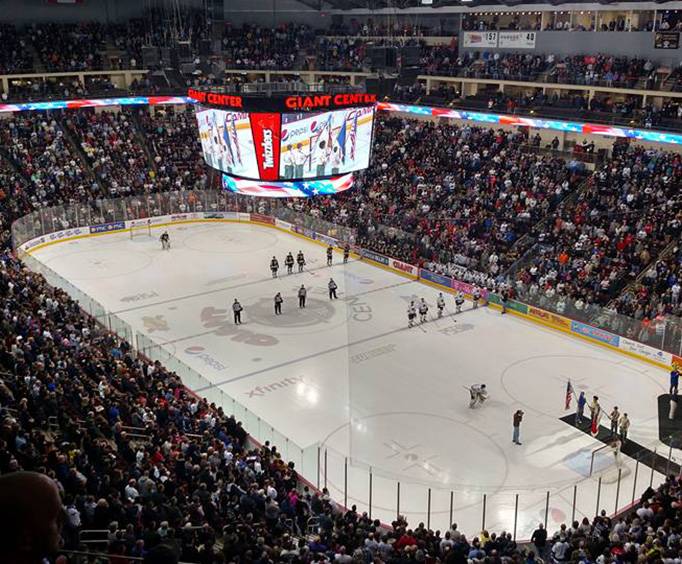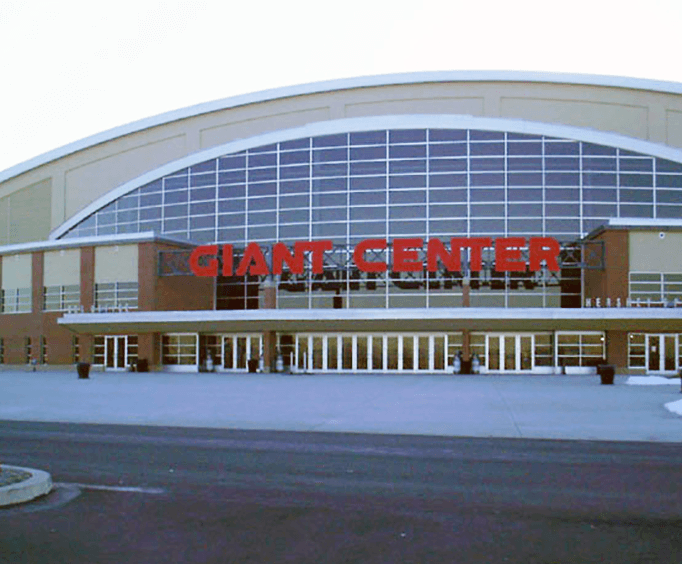 Giant Center at Hersheypark Entertainment Complex in Hershey, PA
550 Hersheypark Dr Hershey, PA 17033
The Giant Center is part of the
Hershey Park
Entertainment Complex that was created in response to demand for another entertainment venue at Hershey. The Giant Center fulfilled a need for the community to have a venue for the Hershey Bears, a professional hockey team. The Center is located within a few blocks of Hershey Park and is a premiere venue for many national skating and entertainment events.
This center has the capacity to 10,500 hockey fans and has witnessed the celebrations as the Hershey Bears maintained their AHL record. High school PIAA championships are also held here every year. The star studded line-up is what really attracts people to the center. Celebrities often perform at the center to large crowds.
Many people that come to the center often make a day or a week out of it. Hershey does have a lot of interesting sites for families to explore. Hershey Park is the main attraction with its rides and shows, but many also visit the chocolate factory on the premises. Hershey chocolate is world famous, but there are many more things to see and do in Hershey. Visitors to the center can arrange for backstage tours or a visit to the Hershey Bears locker room.
The Antique Automobile Club of America Museum is here in Hershey. Once you get past the chocolate which is the main draw of Hershey, you discover the fascinating history of the automobile! This museum covers everything from the first car to the 1970s. Chocolate history is fun and there are plenty of venues here in Hershey to explore this. There are nature parks here and ways to enjoy animals.
Events at Giant Center at Hersheypark Entertainment Complex