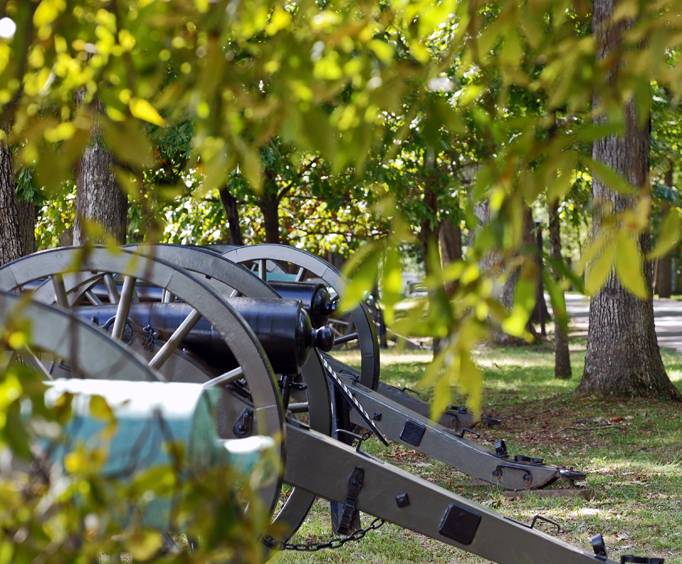 Gettysburg National Military Park near Hershey, PA
1195 Baltimore Pike Gettysburg, PA 17325
The Gettysburg National Military Park is located at 1195 Baltimore Pike near Hershey, Pennsylvania. It is nearly 4,000 acres in size and contains 43,000 artifacts from the Civil War. Along with the numerous battlefields, the park also features a visitors center and museum, a bookstore, a resources room with soldier search data bases, and a refreshment saloon.
The park's significance comes form the Battle of Gettysburg. Referred to by many as the "High Water Mark" of the Civil War, Union and Confederate forces fought there July 1-3, 1863. General Robert E. Lee's Army of Northern Virginia came to Gettysburg during his second invasion of the North, hoping to drive through Pennsylvania and force the United States to capitulate. After three days of fighting, the Confederates were forced to retreat. One of the bloodiest battles of the Civil War, the two armies suffered over 46,000 casualties.
The Battle of Gettysburg proved the turning point of the Civil War. Lee's forces never recovered from the defeat, and Union forces won the war and reunited the country two years later in 1865. President Abraham Lincoln came to Gettysburg four months after the battle to deliver the Gettysburg Address, one of the most famous speeches in American history.
Come to the Gettysburg National Military Park and learn how the outcome of this battle changed the course of the United States forever. While staying in Gettysburg, take in the Eastern Museum of Motor Racing, the corn mazes at the Fields of Adventure, and performances at the Gettysburg Community Theatre.