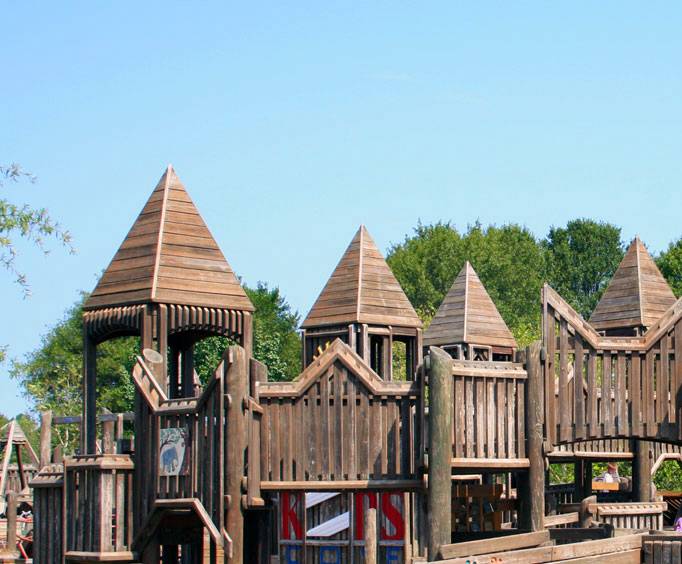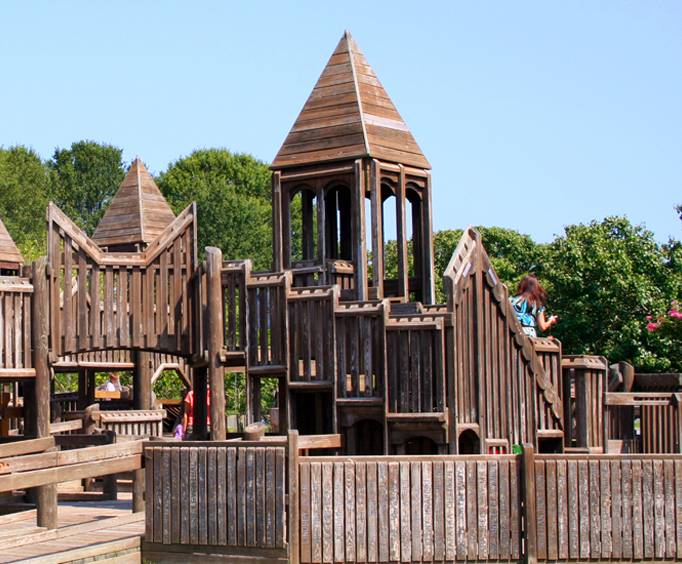 Cocoa Castle in Hershey, PA
605 Cocoa Avenue, , Hershey Recreation Center Hershey, , PA 17033





(
5.0
)
Based on

5

reviews ↓
If you've vacationed or are planning to vacation in Hershey, PA, you know this is a city with more attractions and highlights then you'll possibly have time to see.
You can probably tell from the name of the town, what the biggest treat is there: Hershey Chocolate. Many of their attractions have similar names. The Cocoa Castle in Hershey, PA is one of those sites.
Cocoa Castle is a large playground on Cocoa Avenue, located right in front of the recreation center. The residents of the town built Cocoa Castle with the help of a program the Friends of Parks and Recreation sponsored. This is definitely a recreational park with the bridges, slides, and stairs and games all being wooden. Hershey has so many attractions all around the Cocoa Castle; you'll want to make it your last of the day so you can really take your time and have a relaxing time.
The Cocoa Castle is a recreation park like no other your children have seen. It is reasonably priced so it won't put a drain on your budget like so many other amusement parks. Some of the attractions you kids will love are the Dragon Slides as well as a haunted pirate ship. I bet they won't forget this ship for quite awhile. Of course, we can't forget about the HERSHEY KISSES Hut. You'll be glad you brought your camera when you see this hut.
If you happen to be staying at the Best Western Motel in Hershey, you're only two miles from the Cocoa Castle. If you get that craving at night for chocolate, you're only a few minutes away.