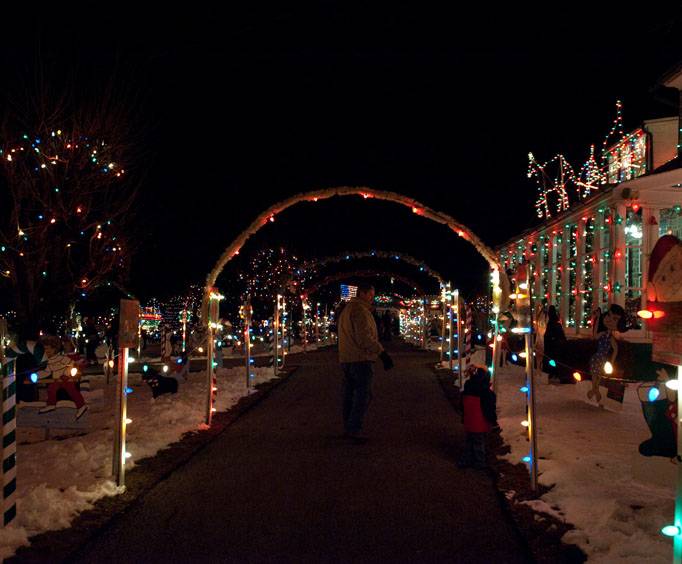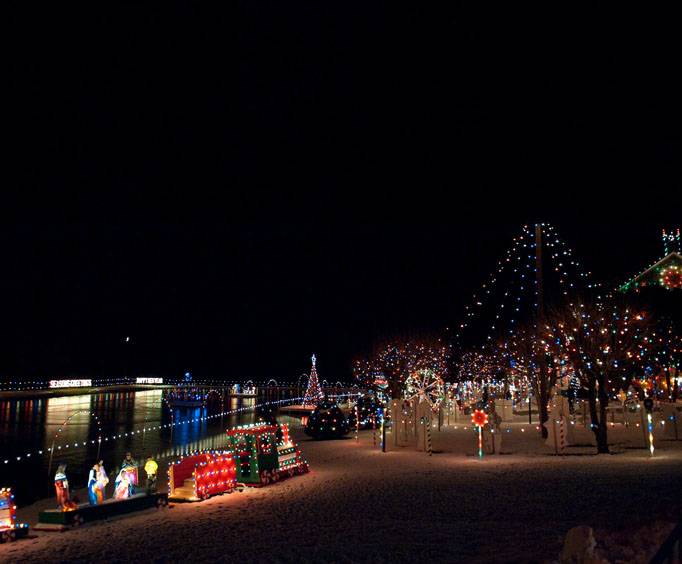 Koziar's Christmas Village near Hershey, PA
782 Christmas Village Rd Bernville, PA 19506
Koziar's Christmas Village is located on an old family farm in southeastern Pennsylvania that is converted into a winter wonderland each fall. Located near the world-famous Hershey Chocolate facilities, the farm is transformed yearly with over a million Christmas lights and numerous holiday displays. The attraction is generally open from the first weekend in November through New Year's Day.
Nothing will get you and your family more into the holiday spirit than the many indoor and outdoor Christmas displays. A particular favorite of both children and adults is the miniature town and train layout. Holiday-oriented souvenirs and fresh-baked treats can be purchased at the site. Santa's Toy Shoppe provides a great source for your Christmas shopping needs with unique gifts, toys, and ornaments.
The lights and displays began in 1948 as a Koziar family tradition. The displays became more extensive and elaborate each year, eventually the farm was opened to the public. Tickets are required for admission, but are reasonably priced. Children, aged three or under, are free. The rich agricultural heritage of the area is what originally drew Milton Hershey here to create his world famous milk chocolate. When you visit this beautiful region, you'll understand why he chose to supply his factory with fresh milk from the local farms.
A visit to the Christmas Village can be the start of a new annual family tradition for those in the region. It also is a great side trip for tourists already planning to visit Hershey's Chocolate World. The small town of Hershey and the surrounding countryside provide many postcard-type scenes, especially during the winter period.
Create Your Custom Package
Points of Interest