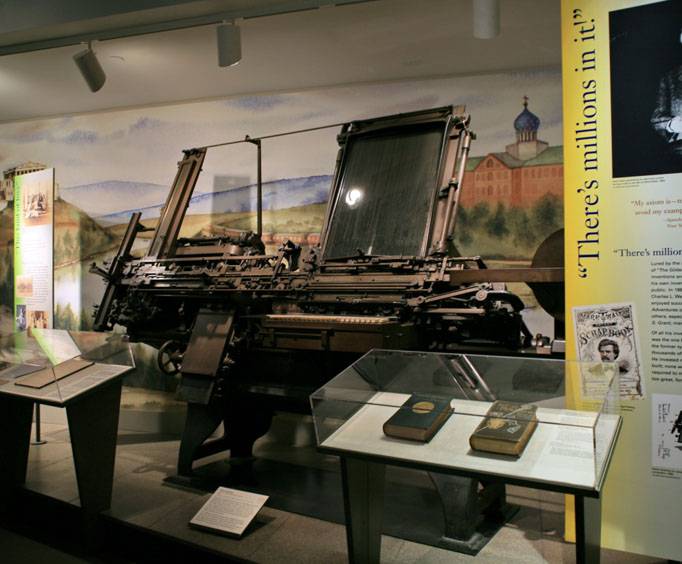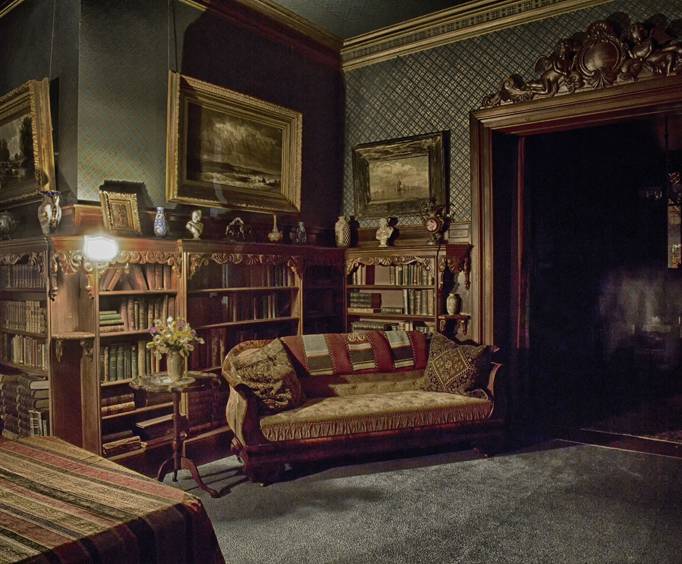 Mark Twain House and Museum in Hartford, CT
351 Farmington Ave Hartford, CT 06105
The Mark Twain House & Museum, located at 351 Farmington Avenue in Hartford, Connecticut, is a must-see attraction for anyone interested in American literature and the life of Mark Twain, born Samuel Clemens. The Clemens family was in residence from 1874 to 1891 and Mrs. Clemens, in particular, was actively involved in the design of the home, which boasts twenty-five rooms over three floors.
Twain wrote many of his best-known works while living at the house including "The Adventures of Huckleberry Finn" and "A Connecticut Yankee in King Arthur's Court." The interior of the structure reflects the Aesthetic movement of the 19th century with a heavy reliance on the rich, ornate styles of India, Japan and Morocco that were popular at the time. The Clemens employed the work of Associated Artists, whose designers included Candace Wheeler, Lockwood DeForest, Samuel Coleman and Louis C. Tiffany of jewelry store fame to plan the decor.
The Mark Twain House & Museum maintains a regular schedule of exhibits that focus on Twain's work, the times he lived in and his influence on American life and letters. Guided tours are available by calling the museum. The museum also offers themed tours, such as its mystery-inspired Clue Tours, holiday tours with historic decorations throughout the house and Graveyard Shift Ghost Tours. Group tours are also available. Tickets can be purchased through the Museum Center. Events are available for young and old alike throughout the year. A gift shop is on premises. The house can also be rented for private events. Visitors to the area who are interested in architecture, American history and Mark Twain should make a tour of the house a priority destination.

HARTFORD CT
HOTELS & VACATION PACKAGES
MOST POPULAR THINGS TO DO
IN HARTFORD CONNECTICUT