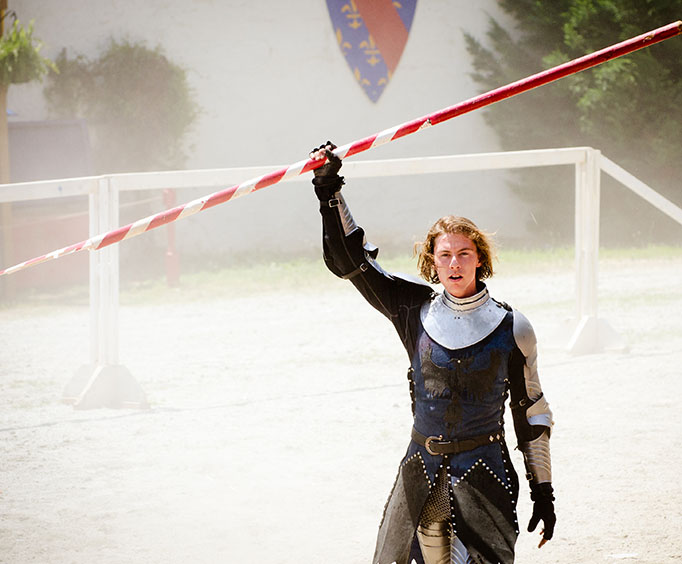 Door County Renaissance Faire near Green Bay, WI
5275 Monument Point Rd Egg Harbor, WI 54209
The Door County Renaissance Faire and Fantasy Faire is a local faire near Greenbay, Wisconsin meant to reach out to primarily the disadvantaged youth and help make a difference in their lives through literacy, art, music and history. Although the focus is for the disadvantage youth, this family fun faire will allow all guests to get insight to the great and historical Renaissance time simply by turning 20 acres of land into a education but very entertaining fun faire. The event is typically held on the weekends of late June and early July.
Primarily focusing on children between the ages of 6 and 18 who have lived a life of foster car or being in and out of the juvenile system, this faire allows them to get involved with a mentor and learn about a positive self image along with discipline all while building up their confidence. Outside of the fun faire, the organization works with local schools to also encourage them to continue to educate the students about the Renaissance through education learning sessions.
If you're ever in the area of Greenbay, WI come and explore a Faire that makes history interactive and fun. Watch the actors and musicians be able to show off their talents while making a difference in your life. If you live in the area come and be part of this life changing experience. There is no better way to get involved in your community.
Create Your Custom Package
Points of Interest

EGG HARBOR WI
HOTELS & VACATION PACKAGES
MOST POPULAR THINGS TO DO
IN EGG HARBOR WISCONSIN