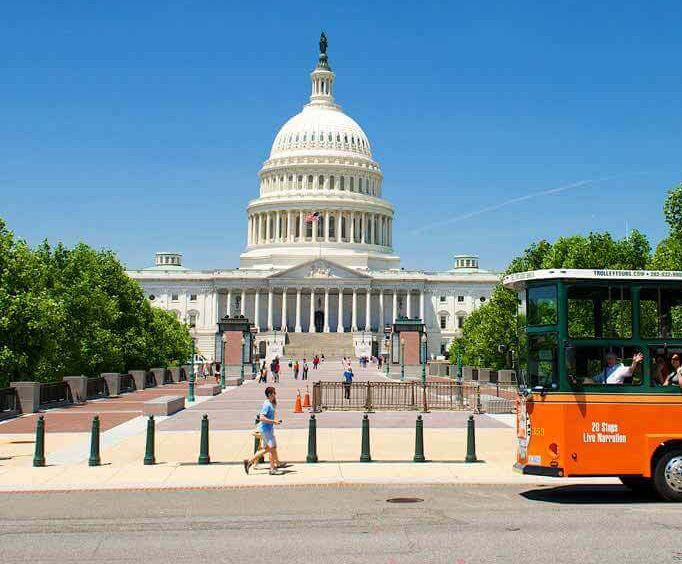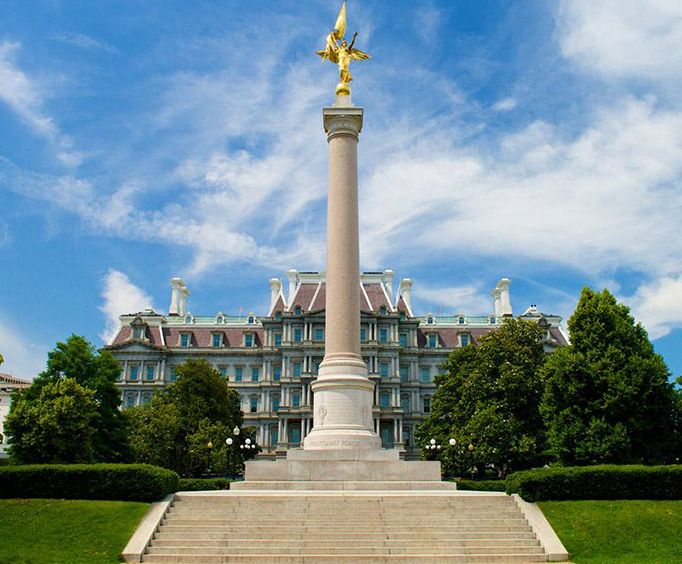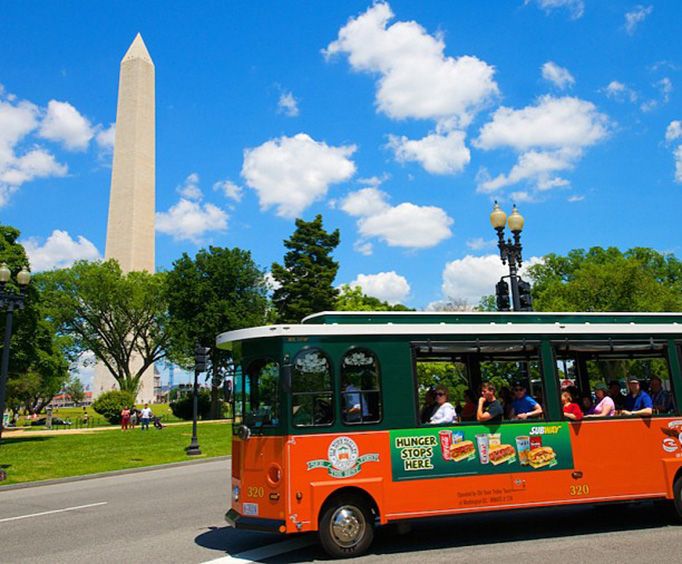 DC Day Tour Weekend Getaway
For those who want to take in all of the sights of the nation's capital, this tour offers a comprehensive look at the sights and sounds of Washington, DC, including a two-night stay at DC lodging, the Old Town Trolley Tour of Washington plus Arlington National Cemetery Tour and the Capitol River Sightseeing Cruise.

Create This Package in 3 Easy Steps:
1. Choose Dates & Times for Your Activities
2. Select Your Lodging from Over 71 Hotels
3. Confirm & Checkout
Details

2 Nights' Lodging in your choice of over 71 hotels.

Old Town Trolley Tour of Washington + Arlington National Cemetery Tour

Capitol River Sightseeing Cruise

Prices Starting at:
Ages 19 and Up: $217.00
Ages 13-19: $106.05
Ages 4-12: $67.05
Ages 3-3: $7.00
Ages 0-2: Free
Description
On the Capitol River Sightseeing Cruise, guests will be able to see some of the most amazing sights in the DC metro area. Some of the sights include the United States Capitol, the White House, the Lincoln Memorial, and more. Plus, they will also be able to set sail on the Potomac River for a fun sightseeing adventure.
Look for other fun activities to do in the DC downtown area with your family and friends. This city is an incredible well of the new and the old, with historic architecture and monuments mixed with a variety of national current events. Discover your interests on your pleasant two days stay in DC!