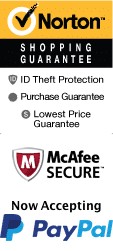 Washington DC Vacation Packages
From exploring the history of Colonial Williamsburg, Gettysburg and the monuments of our capital to seeing the modern sights of Washington DC, make your Washington DC Vacation Package terrific.

Create Your Custom Package
Washington DC is one of the most prolific cities in the country, as it is the nation's capital of course. A Washington DC vacation is an unparalelled way to see how the country functions and explore its origins. Explore the vacation packages offered in the area that will get you access to some of the most famed monuments, bus tour options, museum venues, and more in Washington DC. You can also browse through all of the vacation rentals in Washington and special offers and promotions offered for various activities. No matter which sort of Washington DC vacation you are intending on planning, there are options to suit every getaway.
Family Vacation Options: Bring the entire family to Washington DC to learn some incredible things about the nation's capital. Additionally, you can explore a variety of great attractions located throughout the metro area. See the National Mall, cruise on the Potomac River, discover the exhibits at the Air and Space Museum, visit Union Station, interact with the animals at the National Zoo, or enjoy a hop-on hop-off city tour. Your trip to Washington will help you to have a memorable visit.
Romantic Vacation Options: Whether you want to treat your special someone with a shopping spree at the mall or to see some of the best attractions, this national hotspot is a fantastic place for a romantic trip. Vacation options to help spice up your current romance include hop on hop off adventure tours, guided bus tour options that allow you to sit back and relax while you see the sights, and various guide tour options of the monuments and memorials. Plus, you can see all of these wonders in the gorgeous cherry blossom season with a walk through the city. It is the perfect way to impress a romantic partner.
It doesn't matter if you are intending on taking a quick weekend trip or a longer respite. There are rentals, hotel options, guided tour endeavors, and more. Combine your custom ventures and rentals in Washington for a custom vacation package or choose one of the carefully-curated and pre-selected vacation package deals to take advantage of the special offers brought to you by Vacations Made Easy.
Get your tickets, travel itinerary, and accommodations today by booking with Vacations Made Easy and putting together the perfected itinerary for your Capital city venture.