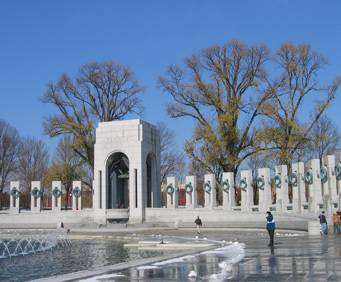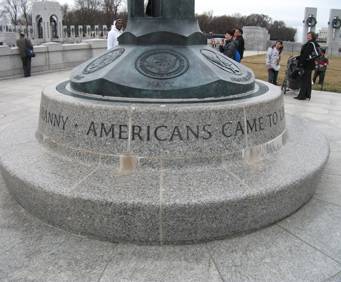 World War II Memorial in Washington, DC
950 Independence Ave SW
Recently opened and long overdue, the National World War II Memorial located at the
National Mall
honors the 16 million Americans who served in the armed forces during the Great War.
More than 400,000 Americans lost their lives in this epic battle for freedom, while millions of Americans at home worked hard to support the war effort. This memoria pays tribute to the country's greatest generations who answered the call of duty in her darkest hour.

The memorial is located between the Washington Monument & Lincoln Memorial and open everyday except for Christmas. Inscriptions and excerpts from key speeches and addresses are featured around the memorial to help bring this key era in American history to life.
The following tours visit World War II Memorial:
4/24/2019 - 12/30/2019
Experience the rich and extensive history of our nation's capital with this fantastic day-long tour, and see popular and world famous monuments and landmarks such as the Smithsonian Museums, war memorials, Government buildings and offices, the White House, and so many more!