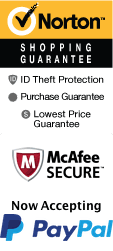 YOUR PEACE OF MIND IS OUR TOP PRIORITY
Should you need to cancel at any time, you have up to 48 hours from your vacation start date to do so for a 100% future travel credit.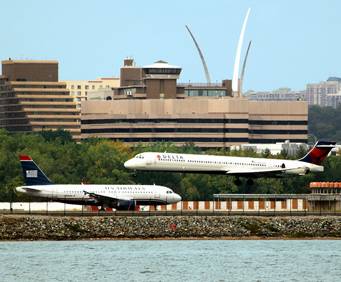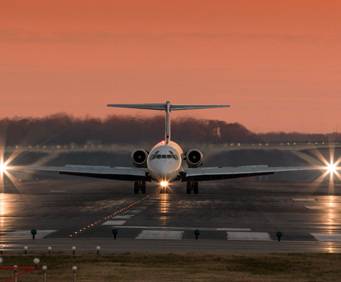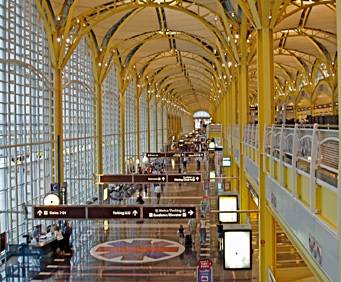 Ronald Reagan Washington National Airport in Arlington, VA
1 Aviation Circle Arlington, VA 20001
The Ronald Reagan Washington National Airport serves several million flyers every year. It is situated in Arlington County, Virginia near Washington, D.C. Although it has been around for many years, Ronald Reagan was only added to the name in 1998 in celebration of the former president's 87th birthday. There was controversy regarding this name addition. Some argued that it was already named after a president and that it would be disrespecting his name. In the end, the addition occurred. It is an enormously huge and very popular airport, which makes complete sense since it is the closest airport to Washington.
The airport is a major hub, having all-day and all-night flights to multiple cities throughout the country. The airport is also situated right beside the Pentagon, Abingdon Plantation, and the Potomac River. These famous nearby landmarks give the airport one of the best views for incoming flights. It was during the 1930s that two privately owned airports merged to create Washington-Hoover Airport. Later that decade, the U.S. government built what would become Washington National Airport, absorbing the privately owned Washington-Hoover.
The airport kept on growing and growing, resulting in multiple efforts to curb its growth, which in turn directly resulted in other airports being built in the Washington area. By the late 50s, the airport was one of the busiest in the world. However, jet planes were a relatively late addition, such flights only beginning in 1966. Since that time, there have been relatively few changes. The biggest were a major renovation in the 90s and huge security measures added after the September 11, 2001 terrorist attacks. In fact, the airport has some of the tightest security in the country.