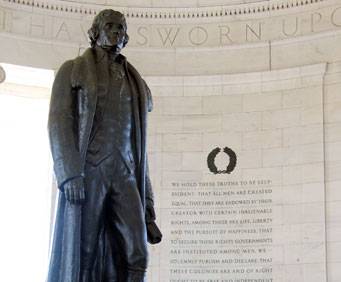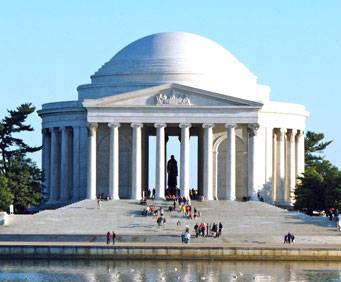 Jefferson Memorial in Washington, DC
900 Ohio Dr SW Washington, DC 20242
The following tours visit Jefferson Memorial:
7/17/2019 - 12/31/2019
The DC Twilight Tour is a great way to experience all of the historical DC sites while basked in the unique light of the moon.
The following tours go by Jefferson Memorial:
Jefferson Memorial is a Tour Stop / Pick Up for the following tours:

7/17/2019 - 11/27/2019
11/29/2019 - 12/24/2019
12/26/2019 - 12/31/2019

The Narrated Hop-On Hop-Off Trolley Tour is an adventure that allows you to see the major attractions in Washington DC with the convenience of being able to hop on and off as much as you like in a one- or two-day time period.
The Thomas Jefferson Memorial is a presidential memorial in Washington, D.C. dedicated to Thomas Jefferson, an American Founding Father and the third President of the United States. The neoclassical building was designed by the architect John Russell Pope and built by the Philadelphia contractor John McShain. Construction of the building began in 1939 and was completed in 1943. The bronze statue of Jefferson was added in 1947.