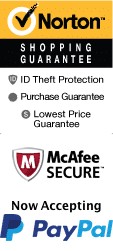 Residence Inn Springfield Old Keene Mill
6412 Backlick Rd Springfield, DC 22150
1-866-267-5732
Chat Now
The Residence Inn Springfield Old Keene Mill is the perfect place for your vacation. The hotel boasts a prime location that offers easy access to various shopping centers, restaurants, tourist attractions, and recreational centers. The hotel offers luxurious rooms that are beautifully decorated and spacious enough to make your stay comfortable. You can also enjoy quick access to the Washington D.C. area and all its attractions.

Within two miles of the hotel is the Springfield Town Center, which offers numerous shopping opportunities for visitors. You can explore the mall's food court and restaurants, such as the Yard House, allowing you to indulge in delicious meals from different cuisines. You can also catch a movie at the AMC movie theater situated inside the mall. Additionally, you can visit the National Geospatial-Intelligence Agency and the Fort Belvoir Community Hospital, both located less than a mile from the hotel.

This hotel has excellent amenities to keep you comfortable and entertained throughout your stay. You can start your day with a hot breakfast buffet that offers American dishes such as scrambled eggs, bacon, pastries, and freshly brewed coffee. The hotel also offers a fitness center, an outdoor pool, and a hot tub that you can use to relax after a long day out. The hotel offers evening receptions with snacks and drinks that you can enjoy on weekdays.

The guest rooms are spacious and come equipped with various amenities to make your stay pleasant. Each room has a flat-screen TV, coffee maker, ironing board, and free Wi-Fi. You will also have access to a fridge and a microwave in your room, allowing you to store and prepare your food.

The hotel is near various restaurants that offer different cuisines. The Afghan Kabob House, located about 0.6 miles from the hotel, offers a mouth-watering menu that includes the traditional Afghan dish, grilled skewered meats. If you love Mexican cuisine, you can visit Los Toltecos Mexican Restaurant, located about a mile from the hotel. Another great option is the Carrabba's Italian Grill, about 1.6 miles from the hotel. You will find an array of delicious Italian dishes such as pasta, pizza, steak, and seafood.

In conclusion, the Residence Inn Springfield Old Keene Mill offers an unforgettable experience for anyone looking for a comfortable and luxurious stay. The hotel is conveniently located near popular tourist attractions, entertainment spots, and restaurants. It offers plenty of amenities that will keep you entertained, and the rooms are comfortable and equipped with all the necessary amenities to make your stay pleasant.
Location Highlights
The Residence Inn Springfield Old Keene Mill is a fantastic location that offers guests the opportunity to explore the Washington DC area with ease. Within a short distance of the hotel, guests can enjoy a variety of shopping opportunities, from traditional grocery stores and convenient gas stations to charming boutiques and fascinating craft malls. For those who love to dine out, there are plenty of restaurant options nearby that offer everything from classic American fare to international cuisine. For example, the nearby Lucia Italian Grill & Bar is renowned for its mouth-watering pasta dishes and refreshing cocktails, while the Afghan Bistro is a must-try for those who enjoy Middle Eastern flavors. In addition to its great location for shopping and dining, the hotel is also close to a number of local parks and popular attractions, making it the perfect base for a stay in the area.
.
Book Now!