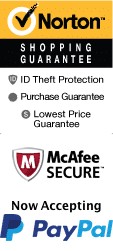 Red Roof Inn Washington, DC - College Park
9137 Baltimore Ave College Park, MD 20740
1-866-267-5732
Chat Now

Free Wi-Fi

Free Parking
Check in: 3:00 PM Check out: 11:00 AM
AMENITIES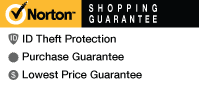 When it comes to planning your next trip to the Washington D.C. area, the Red Roof Inn Washington D.C. - College Park should be at the top of your list for accommodations. This hotel boasts a central location that provides easy access to all of the major attractions in the D.C. area, making it the perfect home base for your next vacation or business trip. With modern amenities and comfortable accommodations, you'll feel right at home during your stay.

Less than a mile from the hotel, you'll find the College Park Aviation Museum, which is a must-visit for aviation enthusiasts. This museum showcases the history of aviation throughout Maryland, and visitors can even walk onto an actual airplane parked on the museum floor. One unique feature of this hotel is its close proximity to the University of Maryland, which makes it an excellent choice for visiting friends and family or attending university events.

The Red Roof Inn Washington D.C. - College Park has everything you need to make your stay comfortable and enjoyable. The hotel features a fitness center and a seasonal outdoor pool, perfect for a refreshing swim during the summer months. The property was recently renovated, and the rooms are furnished with modern decor, flat-screen TVs, and comfortable bedding to help you relax after a busy day.

For your convenience, the hotel also offers a continental breakfast every morning, so you can start your day off right. If you're looking for unique features, the hotel also offers a water park and a golf course, both within easy driving distance. These attractions are perfect for families with children or anyone looking to have some fun in the sun.

When it comes to amenities, the Red Roof Inn Washington D.C. - College Park has you covered. Each of the rooms is equipped with a coffee maker, iron/ironing board, and free local calls. High-speed internet is available throughout the hotel, allowing you to stay connected during your stay. If you're looking for a hot breakfast, be sure to ask at check-in if it is available during your stay.

The hotel is a short drive from many major attractions in the area, including FedEx Field, home of the Washington Redskins, and the National Mall, home to many museums and galleries. If you're looking for great dining options, you'll find plenty of restaurants within a three-mile radius of the hotel. Some popular choices include Jerry's Subs and Pizza, The Common, and The Board and Brew.

In summary, the Red Roof Inn Washington D.C. - College Park offers a comfortable and convenient base for your next trip to the D.C. area. With its modern amenities, easy access to local attractions, and comfortable accommodations, this hotel is the perfect choice for anyone looking to make the most of their time in this vibrant city.
Book Now!