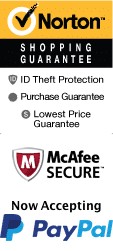 Marriott Fairfax at Fair Oaks
11787 Lee Jackson Memorial Highway Fairfax Virginia 22033 Fairfax, DC 22033
1-866-267-5732
Chat Now
The Marriott Fairfax at Fair Oaks is the perfect place to stay for a comfortable and enjoyable vacation. Its prime location provides easy access to everything the Greater Washington DC Area has to offer, all while offering exceptional amenities and services. Whether you're visiting the city for business or pleasure, the Marriott Fairfax at Fair Oaks is the ideal place to call your home away from home.

If you're looking for things to do in the area, there are plenty of options available. Just less than a mile from the hotel is the Fair Oaks Mall, which offers an array of shops, restaurants, and entertainment. For those looking for outdoor activities, the Fairfax County Government Center is also a short drive away and is perfect for biking, jogging, or simply taking a stroll. Additionally, the Eagle Bank Arena is only 10 miles away and often hosts events and concerts, making it a great option for seeing a show or a game.

When it comes to hotel amenities, the Marriott Fairfax at Fair Oaks has plenty to offer. The hotel features an on-site fitness center, giving guests the opportunity to stay active and healthy throughout their stay. There's also a heated indoor pool and hot tub, ideal for relaxing after a long day of exploring. For those who prefer to relax in the comfort of their own room, room service is also available.

Each room comes equipped with a number of amenities to make your stay as comfortable as possible. Every room features a TV with cable, high-speed internet, and a coffee maker. There is also a fridge and microwave available, making it easy to store and heat up food at your convenience. Additionally, a continental breakfast is served daily, featuring hot items such as eggs and bacon.

The hotel is conveniently located near a number of restaurants, shopping centers, and sports arenas, making it easy to explore the area. Just a short distance away, there are a variety of restaurants to choose from, including Japanese, Italian, and American cuisine. For those interested in shopping, the Fairfax Corner Shopping Center is also nearby, with a number of shops and stores to explore.

In conclusion, the Marriott Fairfax at Fair Oaks is an excellent hotel for anyone looking to explore the Greater Washington DC Area. With ample amenities and a prime location, it's the perfect place to relax and unwind after a long day of sightseeing. Whether you're traveling for business or pleasure, the Marriott Fairfax at Fair Oaks is the perfect home base for your next trip.
Location Highlights
Located in Fairfax, Virginia, the Marriott Fairfax at Fair Oaks provides an excellent starting point for exploring the Greater Washington, DC area. Within walking distance from the hotel, you can visit the Fair Oaks Mall and Fair Oaks Plaza, where you can find numerous shopping opportunities, from well-known brands to local and craft stores. If you're a foodie, you'll love the nearby restaurants, such as the popular Artie's Restaurant, where you can try their famous crab cake or their tasty onion rings. For those looking to explore more, the hotel is just a short drive from some of the most notable attractions in Washington, DC, including the Smithsonian National Air and Space Museum and the iconic Washington Monument. Spend a day admiring the natural beauty at the Great Falls Park or immerse yourself in the rich history at the Mount Vernon Estate. Whether you're a shopper or a history buff, the Marriott Fairfax at Fair Oaks offers a convenient location for any traveler.
Book Now!