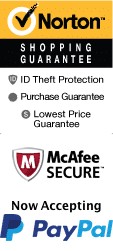 Holiday Inn Express Springfield
6401 Brandon Ave Springfield, DC 22150
1-866-267-5732
Chat Now
If you're searching for somewhere comfortable and convenient to stay during your vacation in the Greater Washington DC Area, the Holiday Inn Express Springfield is an excellent choice. This hotel's prime location near Interstate 95 makes it ideal for visitors who want to explore popular attractions in nearby cities such as Alexandria, Arlington, and Washington DC. Holiday Inn Express Springfield exudes an inviting and friendly atmosphere, seamlessly blending modern comforts with a warm and welcoming feel.

Less than half a mile away, you'll find a popular and enjoyable attraction, The St. James Sports & Wellness Center. It's no surprise that St. James is one of the top tourist spots of the region. Offering spa services, rock climbing, water sports, and team sports like soccer, basketball, and ice hockey, this sports center is a fun activity for all ages. After a long day of activities, retreat to the comforts of the Holiday Inn Express Springfield. From its attractive guest rooms featuring plush bedding and a flat-screen TV to the lobby furnished with fireplaces and cozy seating, this hotel is more than just a place to sleep.

At the hotel, take advantage of the top-notch amenities that cater to your needs. If staying active is a priority, you'll be thrilled to see that Spirit Fitness Center is available for fitness enthusiasts. Take a dip in the heated indoor pool, or unwind in the hot tub after a day of exploring. The hotel has a complimentary continental breakfast, so start your day off right with a warm, satisfying meal while seated in the welcoming dining area. You'll enjoy the newly renovated interior that includes a redesigned fitness center and spacious lounge areas.

The hotel's guest rooms have an array of amenities that will make your stay comfortable and convenient. Every room is equipped with cable television, a fridge, a microwave, and a coffee maker. Additionally, high-speed internet is available in all rooms, so you can stay connected with loved ones or get some work done without worrying about internet connectivity issues. Room service is available, and the staff is always willing to assist you with any needs that you may have.

The Holiday Inn Express Springfield is located near a variety of excellent restaurants which are just a short drive away. Grab a bite to eat within a mile of the hotel at Mike's American Grill or Pasha Restaurant & Lounge. For some shopping, you can visit the Springfield Town Center, which is just over 2 miles away. The hotel is also close to famous attractions in the area such as the Arlington National Cemetery, Old Town Alexandria, Smithsonian Museums, and more fantastic historic landmarks that are worth a visit. In conclusion, Holiday Inn Express Springfield is the perfect place to stay during your next visit to the Greater Washington DC Area.
Location Highlights
The Holiday Inn Express in Springfield is located in the perfect spot for travelers who are looking to explore the city. Surrounded by a multitude of shopping opportunities, you'll find everything from convenience stores and gas stations to boutiques and craft malls. If you're feeling peckish, you're also in luck because there are plenty of restaurant options nearby. For example, you can grab a delicious burger from the famous Five Guys or indulge in a warm and hearty bowl of ramen at Marumen. And, if you're looking to stretch your legs, take a walk to Lake Accotink Park, where you can enjoy outdoor activities like fishing, boating, and hiking. There's no shortage of things to do in Springfield, making it the perfect location for your next trip.
.
Book Now!