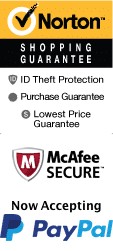 Hilton Crystal City at Washington Reagan National Airport
2399 Richmond Hwy Arlington, VA 22202
1-866-267-5732
Chat Now
The Hilton Crystal City at Washington Reagan National Airport is within two miles of many of Washington DC's leading attractions such as the Museum of the Bible and the Washington Monument. Situated right by Highway 65, the hotel provides guests with convenient access to many of the city's most popular sites and activities.
About the Hotel
As well as providing guests with convenient access to many of the top attractions in Washington DC, the hotel also offers amenities such as a fitness center, a hot tub, and a free continental breakfast. Each one of these amenities helps make guests feel right at home when staying at the Hilton Crystal City at Reagan National Airport. Once you arrive at the hotel, you will be greeted by friendly staff members who are willing to help you get settled in. They will help you get checked in and provide you with access to your room. These staff members are also available to provide you with information about the city as well as the hotel.
About the Rooms
As soon as you enter your room, you will be able to take advantage of comfortable beds and other furniture that will help make you feel right at home. Each room includes two beds, a desk, a chair, a television and a private bathroom. This hotel also includes a few other amenities that will help provide you with both comfort and convenience during your stay. These include free local calls, high speed internet access and cable television. You can also receive room service as well when staying at the Hilton Crystal hotel.
Along with enjoying many amenities, this hotel is a short walking distance from many shopping centers, restaurants and entertainment venues.
Location Highlights
The Hilton Crystal City at Washington Reagan National Airport is the ideal hotel for those who want to have easy access to the bustling city of DC while enjoying comfortable accommodations. The hotel is strategically located near shopping centers, from the basic needs like grocery stores and convenience stores/gas stations to the fashionable boutiques and craft malls. Additionally, foodies can satisfy their cravings with the myriad of restaurant options around, each offering a unique culinary experience. You can't miss the locally famous dish "half-smoke" at the iconic Ben's Chili Bowl, or D. C. signature dish "mumbo sauce" at Oohh's & Aahh's. For nature lovers, Crystal City Water Park is right next door, and only a few minutes' drive will take you to Georgetown Waterfront Park, where you can enjoy scenic views of the Potomac River. With its strategic location and endless activities, the Hilton Crystal City is the perfect choice for your upcoming trip to D. C.
Book Now!