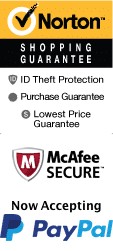 Hampton Inn Washington Dulles
4050 Westfax Dr. Chantilly, DC 20151
1-866-267-5732
Chat Now
Welcome to the Hampton Inn Washington-Dulles hotel, a perfect place to stay for your next vacation. The hotel is conveniently located just six miles from the Washington Dulles International Airport, making it an ideal base to explore the surrounding areas. The hotel boasts comfortable accommodations, contemporary decor, and modern amenities that make it a great choice for anyone looking for an unforgettable vacation experience.

Less than a mile from Hampton Inn Washington-Dulles, guests can explore the beautiful Smithsonian National Air and Space Museum. This attraction is a great place to learn about aviation history, space exploration, and the future of aviation. Another top attraction near the hotel is the Dulles Sportsplex, less than two miles away, where guests can enjoy some adrenaline-pumping fun with their friends and family. If you're keen on shopping, the expansive Reston Town Center is merely eight miles away, offering endless options for entertainment and retail therapy.

The Hampton Inn Washington-Dulles hotel offers a great range of facilities that will make your stay comfortable and enjoyable. Guests can maintain their fitness routines in the well-appointed fitness center or take a relaxing dip in the heated indoor pool. The hot tub is another great place to unwind and relax after a busy day. The hotel also serves a delicious hot breakfast every morning, which includes freshly cooked eggs, waffles, cereals, and a range of baked goods.

The hotel features impressive guest rooms with plush furnishings and modern amenities to ensure you have a comfortable stay. All rooms are nicely decorated and feature a flat-screen TV, coffee maker, free Wi-Fi, and modern appliances such as a microwave and mini-fridge. The in-room iron/ironing board ensures that you look your best when out and about.

Guests at Hampton Inn Washington-Dulles can enjoy easy access to various shopping centers, restaurants, and other recreation areas. Dine at the nearby Glory Days Grill or grab a beer or two at the O'Malley's Irish Pub. Washington's historical landmarks are also within reach, and guests can explore them without traveling too far. From the hotel, you can take a short drive to visit Great Falls Park or the National Mall, where you can take in the iconic Lincoln Memorial, Washington Monument, and the US Capitol Building.

In conclusion, the Hampton Inn Washington-Dulles is the perfect place to stay for anyone looking for a comfortable and convenient vacation experience. Whether you're visiting for business or leisure, this hotel provides all the necessary amenities to make your stay memorable. With its central location and amenities, it's a great place to stay for anyone looking to explore the Greater Washington, DC area.
Location Highlights
The Hampton Inn Washington Dulles hotel is located in a prime location close to a variety of shopping and dining options. Guests can easily access several nearby grocery and convenience stores for everyday necessities and snacks. Additionally, the hotel is within close proximity to a selection of boutiques and craft malls, perfect for a shopping excursion. As for dining, guests can indulge in nearby restaurants with diverse menus, ranging from classic American dishes to international cuisines. Don't miss a chance to try the famous dishes offered by some of these nearby restaurants. Furthermore, this hotel is located near some fantastic local parks and attractions, perfect for guests looking to explore the area's natural beauty and history. Whether you're here for a business trip or a leisurely vacation, there's never a dull moment near the Hampton Inn Washington Dulles.
.
Book Now!