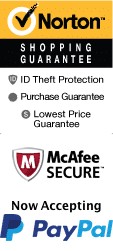 Embassy Suites by Hilton Dulles North Loudoun
44610 Waxpool Road Dulles, VA 20147
1-866-267-5732
Chat Now
If you're planning a vacation in the greater Washington, DC area, Embassy Suites by Hilton Dulles North Loudoun is the place to be. Located in Sterling, Virginia, just a short drive from the city, this hotel offers the perfect combination of luxury and convenience. The hotel is perfect for families, solo travelers, or couples. With its stunning atrium and exceptional customer service, you'll feel at ease as soon as you set foot inside the door.
Within just two miles of Embassy Suites by Hilton Dulles North Loudoun, you'll find the iconic Udvar-Hazy Center, part of the Smithsonian National Air and Space Museum. Here you can see exciting exhibits, including the space shuttle Discovery, the Enola Gay, and exciting aviation history artifacts. If you're up for a bit of shopping, take a short drive to the Dulles Town Center Mall. It's home to well-known brands, boutiques, and restaurants. If you want to take a drive, Reston Town Center is an attractive, walkable outdoor shopping mall that provides more unique restaurants and activities just 8 miles away.
About the Hotel

Embassy Suites by Hilton Dulles North Loudoun's centerpiece is the beautiful atrium with lots of natural light-giving you a cheerful atmosphere. You'll also appreciate the fully stocked bar where you can enjoy the Special Hangover Omelet with fresh ingredients from the buffet. Relax in one of the family-friendly heated indoor pool or hot tub. The fitness center will allow you to stay on your game while on vacation, with machines available at all times. The hotel has a wide range of amenities available to guests, including a fitness center, heated indoor pool, and hot tub. You won't go hungry either, with the hotel providing a complimentary hot breakfast to start your day right. The Embassy Suites by Hilton Dulles North Loudoun will make sure you have everything you need to get away from it all completely. The hotel also has a miniature water park with a lazy river and water slides, and they've recently been renovated with modern furnishings that will take your breath away.
About the Rooms

Each room is equipped with a TV so that you can relax with HD channels, movies, and games when the day is done. The rooms also come with a coffee maker and a microwave, so you can make yourself at home. High-speed internet is available, so you can stay connected with work or family or stream your favorite shows effortlessly. Room service is available to guests to make their stay as comfortable as possible. If you need it, the hotel offers complimentary shuttle service to and from the Dulles Airport.
When you stay at Embassy Suites by Hilton Dulles North Loudoun, you're just a short drive from a range of fantastic restaurants, sports arenas like the Dulles Sportsplex, and shopping malls. Good news for sports lovers, the Dulles SportsPlex is just a 6-minute drive away from the hotel. You can also get to Sterling Plaza II Shopping Center, just over 2 miles to the East. If you're keen on trying out different bars and restaurants, take a short drive to nearby Ashburn where there are plenty of options for food and drinks.
Staying at Embassy Suites by Hilton Dulles North Loudoun means that you can enjoy an exceptional vacation without breaking the bank. With a range of amenities and activities nearby, you can enjoy your stay as much as possible. Don't miss out on the opportunity to stay at a hotel that truly delivers. Book your stay today!
Location Highlights
Embassy Suites by Hilton Dulles North Loudoun is located in a prime area near various points of interest. One of the most striking features of the location is the convenience it offers, with multiple shopping opportunities available within a short drive. For those looking to stock up on necessities, there are grocery stores and convenience stores/gas stations nearby. For those who crave a more luxurious shopping experience, there are boutiques and craft malls that cater to a wide range of tastes just a quick drive away. Dining options are also plentiful, with a variety of local restaurants serving up delicious dishes ranging from classic American fare to international cuisine. For some outdoor recreation, head to nearby parks and attractions to enjoy nature and soak in some sunshine. Embassy Suites by Hilton Dulles North Loudoun's location makes exploring the area a breeze, with something for every traveler to enjoy.
.
Book Now!