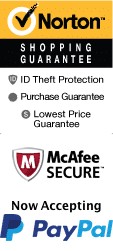 Embassy Suites Springfield
8100 Loisdale Road Springfield, DC 22150
1-866-267-5732
Chat Now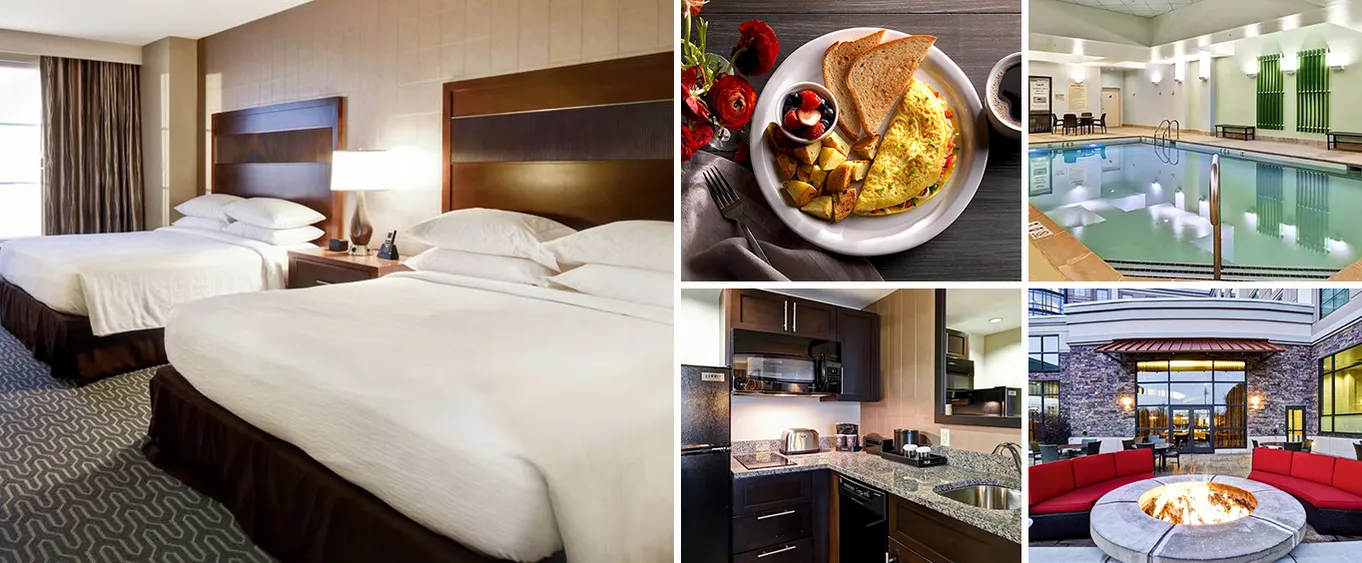 Embassy Suites in Springfield is the ultimate destination for travelers looking for the perfect combination of luxury, comfort, and convenience. This hotel is ideally located to provide the best of the area and amenities, making it the ideal spot for a vacation. With its elegant and spacious suites, modern facilities, heated indoor pool, and on-site fitness center, there is no reason why a customer wouldn't want to stay here for their next trip.

Less than a mile from the hotel is Springfield Town Center, a state-of-the-art shopping mall that caters to all shopping needs. This mall features various stores like Target, H&M, and Macy's, a food court, and a movie theater, allowing one to have an excellent time during their visit. Additionally, the National Museum of the US Army is about 4 miles away, providing visitors with a chance to explore the history and legacy of the Army.

Embassy Suites is renowned for its upscale amenities that offer guests all of the comforts of home. The hotel boasts of a heated indoor pool that is welcoming to guests throughout the year, and an on-site fitness center that caters to the fitness needs of health enthusiasts. Furthermore, the hotel features a complementary cooked-to-order breakfast that includes fresh fruit, baked goods, eggs, and cereals, providing guests with a fantastic start to their day. The hotel also underwent a recent renovation, ensuring its continued quality and refinement.

Embassy Suites Springfield also offers a variety of amenities to further enhance their guests' stay. Their unique features include a Business Center, Audio/Visual Equipment Rentals, and a multi-lingual staff adept at serving people from various communities. It provides an excellent platform for business travelers who want to have access to meetings, events, and seminars.

All rooms at the hotel come with excellent amenities that cater to all guests' fundamental requirements. Each room has a flat-screen TV, a microwave, and a fridge, and a coffee/tea maker. Guests can also enjoy high-speed internet and free local calls, as well as a complimentary evening reception that includes drinks and light fare for those staying before dinner. The hotel also offers a range of suites, including Jacuzzi suites, to further elevate guests' comfort levels.

Guests staying at Embassy Suites Springfield will be pleased to find a variety of dining and entertainment options within a five-mile radius of the hotel. Top options include Osteria Marzano, an Italian restaurant less than a mile away, offering all diners a chance to enjoy authentic Italian dishes. Similarly, Houlihan's Springfield, another restaurant nearby, offers American-style cuisine in a casual bar and grill setting. Within six miles lies the K1 Speed, an entertainment facility that provides indoor go-karting and many other fun activities to visitors.

In conclusion, Embassy Suites Springfield is the perfect destination for visitors who have discerning taste and want to experience a luxurious vacation. Offering a range of amenities catering to the most demanding guests, within walking distance of shopping and entertainment options, it is the ideal place to make your stay comfortable and enjoyable.
Location Highlights
The Embassy Suites by Hilton Springfield is strategically located to offer you an unforgettable stay in the Greater Washington D. C. area. Its convenient location allows for easy access to a plethora of shopping, dining, and entertainment options. If you're in need of grocery or convenience stores, there is a Walmart and Target nearby, and for those interested in shopping, the Springfield Mall and Springfield Town Center are just minutes away. Foodies will appreciate the variety of restaurant options available, ranging from fast-food chains to classic American cuisine, including Southern-inspired dishes at the famous D Bones. For those looking to explore the outdoors, Lake Accotink Park and Hidden Pond Nature Center provide a peaceful respite from the city, while attractions such as Mount Vernon and the National Mall are just a short drive away. With its prime location and access to nearby points of interest, the Embassy Suites by Hilton Springfield is an excellent choice for your travels.
.
Book Now!