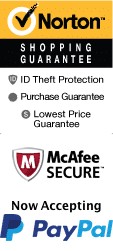 DoubleTree By Hilton Hotel Washington DC-Crystal City
300 Army Navy Drive Arlington, VA 22202-2891
1-866-267-5732
Chat Now
Doubletree By Hilton Hotel Washington Dc-Crystal City is a great place to stay near Reagan National Airport in Arlington, VA. This hotel is close to the Crystal City Metro Station, offering easy access to Washington Dc-Crystal City and other areas of Washington DC.
About the Hotel
The amenities provided at the Doubletree by Hilton Hotel Washington DC - Crystal City are absolutely splendid. The hotel has an array of perks meant to help guests remain comfortable. Enjoy a free shuttle to the airport, a fitness center, meeting rooms, a business center, and an on-site restaurant. The hotel is also gorgeous with a welcoming lobby staffed with employees who will do their best to help make your stay comfortable and convenient.
About the Rooms
The rooms are decorated with large marble bathrooms and king-sized beds with comfy pillows and soft linens. As well as some comfortable beds, the rooms have plenty of other features. Guests can enjoy watching cable TV and HD channels on the HDTV in the room. Other features include a coffee maker, hair dryer, iron and ironing board, and a desk with desk chair for finishing up any work. Guests can also enjoy the free WiFi to stay connected while on vacation.
The hotel is located close to the Crystal City Metro Station, which offers easy access to Washington Dc and other areas of Washington Dc. They also have taxi stands for those who need transportation around Arlington, VA. The hotel is centrally located between Old Town, Rosslyn, and Crystal City, allowing easy access to Alexandria, Arlington, Washington Dc, and the surrounding areas.
Book Now!