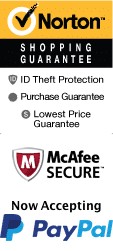 College Park Marriott Hotel & Conference Center
3501 University Blvd E College Park, DC 20783
1-866-267-5732
Chat Now
The College Park Marriott Hotel & Conference Center is an excellent choice for vacationers in the Greater Washington DC area. The hotel offers spacious and comfortable rooms, exceptional amenities, and convenient location.

The top activity within less than a mile from the hotel is exploring the College Park Aviation Museum, which is a must-visit for history buffs and aviation enthusiasts. The University of Maryland Golf Course is another popular attraction that is located just a short drive away. Guests can also experience the excitement of the FedExField, home of the Washington Football Team, only about 8 miles from the hotel.

The hotel amenities include a fitness center that is open 24/7, so guests can maintain their workout routine even when travelling. The hotel also has an indoor pool that is heated all year long, perfect for relaxation or swimming a few laps. Guests can enjoy a delicious continental breakfast every morning, and the hotel's restaurant, The Common, offers delicious American cuisine. Recently renovated, the hotel also offers modern facilities and stately decor throughout.

The College Park Marriott Hotel & Conference Center offers a range of room amenities to ensure that guests have a comfortable stay. Each room is equipped with a TV, cable and pay-per-view, a coffee maker, an iron/ironing board, free local calls, high-speed internet, and a fridge. Some rooms also have a microwave and Jacuzzi suites are available for those who want to experience ultimate luxury.

For those looking to go out and explore the area, there are plenty of restaurants within 3 miles of the hotel. Busboys and Poets is a must-visit for its unique atmosphere and delicious cuisine. HalfSmoke is another local favorite that serves comfort food such as mac and cheese, hot dogs, and beer.

In conclusion, the College Park Marriott Hotel & Conference Center offers everything a vacationer could want in a hotel, from great amenities to a convenient location close to many popular attractions. With spacious and comfortable rooms, guests can relax and unwind during their stay, while also having easy access to explore the surrounding area.
Location Highlights
The College Park Marriott Hotel & Conference Center is located conveniently in close proximity to wonderful places to visit, shop, eat and explore. For those who enjoy shopping, there are multiple options available such as the nearby Vintage Market located just two miles away, a treasure trove of antiques and vintage items. The Parkway Deli & Restaurant, which specializes in classic jewish fare, is just a short walk away, as well as a range of other dining choices to suit all tastes. Those seeking outdoor activities can take advantage of Lake Artemesia Natural Area, a serene park surrounding a freshwater lake that offers hiking trails, fishing opportunities, and more. The famous U. S. National Archives Museum is located just a few minutes away which houses the most significant documents of America's history. Furthermore, visitors can immerse themselves in the Smithsonian National Museum of Natural History which offers interactive exhibits and a range of natural wonders to explore. Overall, the College Park Marriott Hotel & Conference Centre is perfect for those looking for a touch of luxury and adventure in a charming location.
.
Book Now!