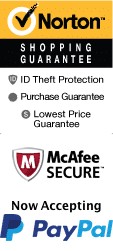 Clarion Inn Falls Church-Arlington
6633 Arlington Blvd Falls Church, VA 22042
1-866-267-5732
Chat Now
Looking for a place to stay in the Greater Washington DC area? Look no further than the Clarion Inn Falls Church. Situated in a great location, this hotel offers all the amenities and comforts you need to enjoy your vacation in style. Whether you're in town for business or pleasure, the Clarion Inn Falls Church is the perfect choice for your stay.

Less than a mile from the hotel is an amazing attraction that draws people from all over - the Falls Church Farmers Market. This market offers fresh produce, local crafts, and live music on Saturdays from April-November. Additionally, within 2 miles of the hotel, you can find the Eden Center, a Vietnamese-American shopping center with delicious food and shopping. Other top activities within 10 miles include the National Mall, Smithsonian museums, and the Arlington National Cemetery. With so much to see and do nearby, the Clarion Inn Falls Church is ideally situated to make the most of your vacation.

The hotel offers a variety of amenities that will make your stay comfortable and convenient. Stay in shape even while on vacation at the fitness center, or take a refreshing dip in the heated indoor pool. Relax and unwind in the hot tub, or start your day with a complimentary Continental breakfast. The Clarion Inn Falls Church is also pet-friendly, so you can bring your furry friends along for the ride. With a recent renovation, this hotel is modern, clean, and inviting.

The hotel offers a variety of room amenities to make your stay as comfortable as possible. Every room is equipped with a fridge and a microwave for your convenience, and you can enjoy your favorite cable TV shows from the comfort of your bed. Connect with family and friends back home with free local calls, and stay connected with high-speed internet. Additionally, some rooms include a Jacuzzi for a luxurious experience.

When you're hungry, there are plenty of great restaurants nearby where you can indulge in a delicious meal. Persian Grill, Plaka Grill, and Pho 88 are all within 3 miles of the hotel, so you don't have to travel far to find a great meal. Love food from the Caribbean? Try Caribreeze Caribbean Cuisine only 1.6 miles away. For shopping, Tysons Corner Center is a great place to check out within a 5-mile radius.

Overall, the Clarion Inn Falls Church is the perfect choice for anyone looking for a comfortable, convenient, and affordable hotel in the Greater Washington DC area. With its prime location, luxurious amenities, and modern accommodations, you'll love staying at this hotel during your trip.
Location Highlights
Nestled in the vibrant city of Falls Church, Virginia, the Clarion Inn Falls Church couldn't be situated in a better location. It is conveniently located near a number of shopping opportunities, including grocery stores for all of your essential needs and convenience stores/gas stations for any last-minute needs. The nearby boutiques and craft malls offer a unique shopping experience for those who enjoy artisanal goods. Dining options also abound, with a variety of restaurants serving delectable cuisine, such as the famous crab cakes at nearby Mike's American Grill. The hotel's location also provides easy access to the natural beauty of Falls Church's parks, such as the idyllic Cherry Hill Farmhouse Park and the serene Benjamin Banneker Historical Park and Museum. So, guests of the Clarion Inn Falls Church can rest assured that they will have ample opportunities to explore the charming town of Falls Church during their stay.
.
Book Now!