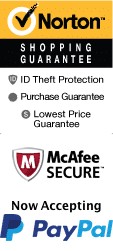 Capitol Hill Suites
200 C Street Se Washington District of Columbia 20003 Washington D.C., DC 20003-1909
1-866-267-5732
Chat Now
Looking for a comfortable place to stay during your exciting voyage to Washington D.C.? Look no further than Capitol Hill Suites! This stunning hotel is the perfect place to rest your feet after a day full of exploring the nation's capital. This hotel is a destination in and of itself, with fabulous amenities and unbeatable location.

Just steps away from Capitol Hill, this hotel is located in the heart of the city. Capitol Hill Suites is less than a mile away from Eastern Market, which is one of the most beauteous parts of Washington D.C. A bustling marketplace with vendors selling everything from handmade jewelry to local produce. If you're interested in taking advantage of the shopping opportunities, this area has many shops that are waiting for you to browse through. Not to mention, some of the city's top tourist attractions are within a short drive! For example, Washington Mall is less than two miles away, hosting several of the country's premier museums and landmarks.

Capitol Hill Suites has state-of-the-art amenities on the premises that will make you feel right at home. The fitness center is open 24 hours a day, so you can work out whenever you want. The roof terrace offers stunning views of the city skyline and is a great place to unwind after a busy day exploring the city. They also have a heated indoor pool that is perfect for leisurely swims, and a hot tub where you can soothe sore muscles after a long day.

If you're looking for a place to start your day off right, free continental breakfast is served daily. They serve a variety of breakfast foods, including freshly baked bread, yogurt, and fruit, as well as tea and coffee. You're sure to find something to your liking.

Capitol Hill Suites is proud to provide some exceptional room amenities, such as flat-screen televisions with cable and pay-per-view channels. Every room is equipped with a fridge, microwave, and coffee maker for ultimate convenience. They also provide guests with free high-speed internet access so that you can browse to your heart's content. If you're in the mood for a night in, they offer room service.

Looking for a quick bite to eat? There are many dining options within three miles of the hotel, making it easy to grab a meal before or after your day of exploring. If you're a fan of Italian cuisine, Jimmy T's Place and Mangialardo's restaurant are within half a mile. If you're looking for a great coffee spot, Pound the Hill is just a few blocks away. For sports enthusiasts, Nationals Park is just two miles away.

Capitol Hill Suites is the ideal choice for both pleasure and efficiency in the capital city of the United States. Your stay at this fantastic hotel will undoubtedly be one that you will never forget.
Reviews

Stephen Marriott
Sherwood, OR
✓
Verified Traveler
Our stay in the capitol hill suites was great. The room was spacious and well equipped. The staff was super friendly and always helpful. I would have rated it 5 stars but the ice maker in the fridge did not work.

John May
Decatur, GA
✓
Verified Traveler
Amazing location and super friendly and accommodating staff. One issue was the price of parking, but that's life in the big city :-)

James and Marla Smith
Henderson, NV
✓
Verified Traveler
"What a wonderful experience!"
What a wonderful experience! Gorgeous rooms, delicious breakfasts served in a clean and courteous environment, delightful staff and great location.

Teri Sullivan
Southwest Ranches, FL
✓
Verified Traveler
Great location, large rooms and wonderful staff. Breakfast good also.
Location Highlights
Located in the heart of Capitol Hill, Capitol Hill Suites is a prime location for travelers seeking luxury accommodations in the nation's capital. Surrounded by iconic landmarks such as the U. S. Capitol and the National Mall, guests can take advantage of the plethora of historical attractions the area has to offer. If you're in the mood for some retail therapy, visit Eastern Market, a popular venue for local shopping and dining. You can find everything from fresh produce to handmade crafts and vintage clothing. Additionally, guests can explore the nearby Barracks Row neighborhood, which is lined with trendy boutiques and diverse cuisine options. For a classic steak dinner, head to Medium Rare and indulge in their signature dish, a perfectly cooked steak served with shoestring fries. With its prime location, Capitol Hill Suites is an ideal choice for those looking to experience everything that Washington D. C. has to offer.
.
Book Now!