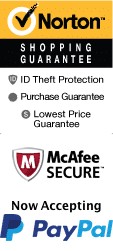 Best Western Capital Beltway
5910 Princess Garden Pkwy (near College Park) Lanham, DC 20706
1-866-267-5732
Chat Now
If you are wanting to stay in a smaller city that is enveloped in history and close to Six Flags, Best Western Capital Beltway is for you. Best Western Capitol Beltway is 10.3 miles from Six Flags America. It is also 10 miles from downtown Washington D.C. If you are Muslim and you want to visit a unique Mosque you might visit The Diyanet Center of America. The Diyanet Center is 2.2 miles from the hotel is known as a place for Muslims all over the world to work out, swim and socialize. Best Western hotels offer a free Wi-fi, an onsite resturaunt, and a fitness center. First try the breakfast at the on-site resturaunt. If you don't want to spend $10 they offer a give away bag at certain times for free. What makes this hotel unique is it's closeness to places like Washington, D.C. Visit the White House, the Pentagon and the Capital building. The NASA Goddard Visitor Center and College Park Aviation Museum are also nice places to visit. After a long day of walking and visiting all the sites, relax in your hotel room and sleep. Places to eat close to the Best Western Capitol Beltway besides your onsite resturaunt include a Jamaican resturaunt called, Just Jerk. Just Jerk serves up Jerk Chicken, and other Jamaican dishes. Just Jerk is located .4 miles away from the hotel and is very popular with the locals. They also have an assortment of Chinese resturaunts close to the hotel such as Red Ginger and Goodies.
Reviews

Charles Dahm
Lansford, PA - Pennsylvania
✓
Verified Traveler
Nice accommodations as well as close to metro with shuttle to get you there. Breakfast was pretty good as well as pool. I would recommend to friends and family.

Anna Stafford
Malone, NY
✓
Verified Traveler
Very nice and clean. Staff was very helpful.

Jennsia Hinds
S. Richmond Hill, NY
✓
Verified Traveler
It met our needs. Service and staff were great, and very helpful

Wendy Roddam
Grayslake, Illinois
✓
Verified Traveler
"Older hotel but very clean."
Older hotel but very clean. Staff extremely helpful & friendly. Close to the metro with convenient shuttle service. Very good breakfast with plenty to offer. Pool good really for summer or wjen sunny day.
Book Now!