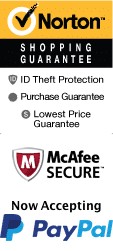 Baymont by Wyndham Front Royal - Shenandoah N Park
10 South Commerce Ave Front Royal, DC 22630
1-866-267-5732
Chat Now
If you're planning a memorable vacation in Front Royal, Virginia, then Baymont by Wyndham is the perfect spot for you. This hotel is a great choice for families, couples, and solo travelers looking for comfortable accommodation close to major attractions. The location is perfect, with easy access to Shenandoah National Park and Skyline Drive, making it an ideal stop for nature lovers.

The hotel is located just a mile away from the Skyline Caverns, which is one of the best attractions in Front Royal. You can discover the natural beauty of the caverns, which has stalactites, stalagmites, flowstone, and mirror pools inside. Another spot that you can't miss is Thompson Wildlife Management Area, less than two miles away, where you can enjoy kayaking, fishing, and hiking in the woods. Winchester Country Club is also just a short drive away, so golf enthusiasts can play a round at one of Virginia's premier courses.

Baymont by Wyndham is renowned for its great amenities that are aimed to make your stay as comfortable as possible. You can start your day off right with a free, hot breakfast which isn't just any ordinary meal, it has waffles, muffins, and coffee to help you kick start your day. There is an indoor pool and hot tub, a fitness center where you can hit the gym and steam off, and pet-friendly facilities too, ensuring no aspect of your stay is overlooked.

Each room at Baymont by Wyndham comes equipped with all you need for a comfortable stay. You can sleep well on the plush beds, stay connected with the hotel's high-speed Wi-Fi, and keep your snacks and drinks cool in your personal fridge. A microwave is present in each room, so you can warm your food if they have got cold. A flat-screen TV is there to entertain you when it's time to unwind.

When it comes to food, the hotel offers an array of options close by, with various restaurants within a short distance of the establishment. There is Joe's Steakhouse and Rick's BBQ for an unforgettable dinner nearby, with numerous coffee shops and bars within a 10-mile radius of the hotel. For shopping, the hotel is close to local shopping centers such as the Festival at Manassas Mall and South Middleburg Drive, with a range of stores to cater to all your needs.
Book Now!