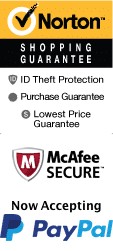 Washington, DC Weather Report: All Seasons Considered
While it's always good to be prepared for the weather by checking the forecast, keep in mind that Washington, DC, offers plenty to do in all weather. With a full array of museums ranging from the popular National Air and Space Museum to International Spy Museum you can stay entertained indoors indefinitely. Check out this guide to Washington DC weather year round.
WASHINGTON, DC IN THE SPRING
Spring is always pleasant in Washington DC with temperatures averaging 67 degrees Fahrenheit. Masses of visitors come to see the famous cherry trees and private and public gardens bloom in a profusion of pastels. The low temperatures in March, April and May range from the high 30's to the mid 50's, so make sure to bring a jacket for the evening. It can be tempting to embrace spring fever a little early, so bring the shorts and t-shirts, but don't forget warmer clothing too.
WASHINGTON, DC IN THE SUMMER
High temperatures in the summer are usually in the 80's. Humidity stays at about 60% year round. It's a good time of year to spend hours indoors in the museums. Even at night it doesn't cool down all that much, only to about 65 to 70 degrees. The record high temperature was set at 106 degrees in July, so be prepared for potentially high temperatures. You'll need to pack whatever keeps you the coolest.
WASHINGTON, DC IN THE FALL
Autumns are lovely, with temperatures similar to those in springtime. The evenings are a bit warmer than in spring, with low temperatures ranging from 40 to 60 degrees. There's also less rain in autumn than in any other time of year. This is a great time to visit since the summer crowds leave and you can enjoy shorter lines to see the sights. Pack for temperatures ranging from 50 to 79 degrees. Don't forget the walking shoes either; this is a great time of year to be outdoors taking a walking tour of the city.
WASHINGTON, DC IN THE WINTER
You may think that DC winters are mild compared to other parts of the country and while that is sometimes true, make sure you're prepared for freezing temperatures, snow and ice storms. The average coldest time of year is January 9th through the 23rd. Skies are often cloudy or partly cloudy, and some form of precipitation is never out of the question. The normal winter snowfall is 17 inches, of which most falls in January and February. Be sure to pack warm winter gear, boots and a waterproof coat for when the snow turns into rain.
Washington, DC, gets 3 inches of precipitation per month all year round, usually in the form of rain. There are 9 to 11 rainy days per month from December through August. It's always a good idea to bring an umbrella, no matter what time of year you go. Comfortable shoes are a must too, since spending the whole day walking on the marble floors of the museums can be hard on your feet.