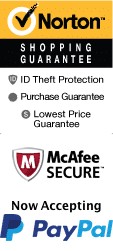 Washington DC Virtual Tours
Nothing can compare to personally visiting the buildings in our nation's capital. The images we see on television just don't do them justice. Many of the structures are built on such a grand scale, constructed of the finest materials, and exude a feeling of rich history. There are several virtual tours online, featuring the White House, The US Capitol, and other sites. They provide an excellent source of education about the city and are helpful in planning your Washington DC trip.
Not all virtual tours are created equal, so we've sorted through and selected some of the best ones for you. Spend a little time browsing these virtual tours, and learning some history of the buildings in preparation for your actual tours.

White House East Wing virtual tour
This White House tour provides an interactive panoramic view of the areas of the White House visited on an East Wing Tour. You can check out the grand piano in the Entry Hall, stroll through the Blue Room, Green Room, Red Room, East Room and the State Dining Room. Take a virtual tour of Washington DC for a fun time.
US Supreme Court Tour
This interactive tour lets you navigate through the Supreme Court building. Beginning at the front steps, you travel through your choice of options. Get close-up views of the famous busts and friezes and the massive marble columns of the Great Hall.
Washington DC virtual tour
This tour is an overview of the capital buildings, created by the Capitol Architect. Discover the city layout, metro locations, handicap accessible entrances, and virtual tour of buildings exteriors. If you only try one of these virtual tours, this is the one!
Once you've gotten a healthy dose of virtual Washington DC, you are ready to plan your actual tours. We have a great selection both day and night tours to see the monuments, memorials and fabulous buildings of our capitol.

DC in a Day Tour
This all-day tour will be perfect for those staying in the area so you they can take you to some of the area's most popular monuments and museums, such as National Air and Space Museum, the Smithsonian Institute, the Capitol Building, the FBI Building, and the Library of Congress among various other stops along the tour.
Open Top Double Decker Tour
The Washington DC Open Top Bus Tour offers DC visitors a fun way to explore the city with unobstructed views from the upper deck.
DC After Dark Tour
The DC After Dark Tour is a great way to experience all of the historical DC sites while basked in the unique light of the moon.
DC The Lights Tour
The DC The Lights Tour offers you an incredible look at the lights of the nation's capital after the sun sets over the city.

For information about touring the interior Washington DC Buildings, see these articles: