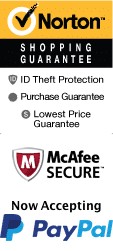 Washington, DC Parks: National Mall, West Potomac Park, and More
The most photographed and most heavily visited park in the entire world just happens to be sitting squarely (or, to be accurate, rectangular) in the middle of Washington, DC. That park is the National Mall. An apt and well-used stage for national observance, remembrance and protest, the National Mall symbolizes America's right and privilege to congregate in public gatherings of free speech and expression.
The National Mall
More often, however, the National Mall is used as the backdrop for tourists' photos of their visits to the nation's capitol. National Mall is a showplace of trees and gardens, and of ornamental pools and fountains. It is a place of festivals and memorials, and a gathering spot for families and friends. Encircling the Mall is the route of the Lil Red Trolley. Passes are available, allowing you to board and disembark at any stop along its route. This enables you to conveniently visit all of the sights in and around the National Mall.
Thomas Jefferson Memorial at West Potomac Park
West Potomac Park is the site of the Thomas Jefferson Memorial. A 19-foot tall bronze statue of Jefferson sits at its center. Panels on the memorial are inscribed with excerpts from Jefferson's writings. After a visit to the Jefferson Memorial, you might like to learn more about America's third President. Enjoy a full day trip to Charlottesville, Virginia on the Thomas Jefferson Country Tour. Included in the tour is a trip to Monticello, the mountain home of Thomas Jefferson.
In addition to these centrally located national parks, other parks around the DC area offer some amenities for the recreational-minded:
Anacostia Park is DC's largest recreational park, at 1200 acres in area. It includes Kenilworth Park and Marsh, and Aquatic Gardens. There is an 18-hole golf course and acres of play area for baseball, basketball and tennis. The Anacostia Park Pavilion is used for special events but also doubles as a roller-skating rink. The park also has several marinas and a public boat ramp.
Fort Dupont Park is a 376 acre wooded park that hosts yearly summer theatre concerts. Some past performers include Missy Elliot, Sisqo, Culture Shock and Jeff Bradshaw. The park also has an Activity Center, hiker/biker trails, community gardens, picnic areas and an indoor ice rink.
The Capitol Hill Parks were part of the original Pierre L'Enfant design of the Capitol area. L'Enfant's intent was provide pristine, urban green space to enhance the aesthetics of the grandly designed complex. Some of these parks take the form of medians, circles, squares and triangles dotting the DC landscape.
You will find many home sites in Washington, DC, preserved as historical parks. Some examples are Arlington House (Robert E. Lee Memorial), Frederick Douglass National Historic Site and Clara Barton National Historic Site. Many of these sites are along the various tour routes you can take through Washington, such as the DC/Embassy Row/Arlington Cemetery Tour, the Gettysburg Tour, and the Mount Vernon and Old Town Alexandria Tour.
Washington, DC parks offer more than just relaxation and family activities. They often offer glimpses into America's rich history of independence, perseverance and democracy. Your Washington DC vacation awaits!