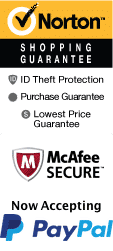 YOUR PEACE OF MIND IS OUR TOP PRIORITY
Should you need to cancel at any time, you have up to 48 hours from your vacation start date to do so for a 100% future travel credit.
US Capitol Tours
ORDERING INFORMATION
Book by Phone:
1-800-987-9852
Book Online:
Two of the biggest attractions within the Capitol are the Rotunda, which is beneath the Capitol Dome and features the 'Frieze of American History,' a series of 19 fresco panels; and the National Statuary Hall, which features a part of the National Statuary Collection.' The collection in its entirety includes two contributions from each state in the Union. 24 of the statues in the collection are now found in the Capitol Visitor Center.Did you know you can request to have a flag flown over the US Capitol? Learn how in this article: Information on Having Flags Flown Over the Capitol and Military Memorials in Washington, DC. The Capitol does offer guided tours from 8:50am - 3:20pm, Monday through Saturday, excluding Federal Holidays. US Capitol Tours are free, but reserving tickets is a difficult and lengthy process. Be sure to call about your Capitol tour today to be on your way to exploring!
Requesting a US Capitol Tour
Once you receive approval, there are several things you must consider when visiting the Capitol. Security is a priority, so be prepared to go through security screenings, and leave behind everything but car keys, as many items are prohibited and the list is ever changing. The other big concern is parking. It is extremely difficult to find a space, and you may end up walking a long way. Plan to use public transit, there are two metro rail stops nearby, though you will still be walking several blocks.Below are some tours which include stops at the US Capitol and they get to stop right in front, so you wont be trudging along the streets of DC, plus they include many other sites, and a guide for narration.
Capitol Visitor Center
For a comprehensive look at many features and history of the US Capitol, the Capitol Visitor Center is free and open to the public without submitting a request to your Representative. The Capitol Visitor Center is open to visitors from 8:30 a.m. to 4:30 p.m. Monday through Saturday, except for Thanksgiving Day, Christmas Day, New Year's Day and Inauguration Day.The underground, three-level, 580,000-square-foot United States Capitol Visitor Center opened on December 2, 2008. The CVC is meant to bring all visitors in through one handicap accessible security checkpoint, yards away from the Capitol itself, increasing security and offering visitors educational exhibits, a food court, and restrooms. It is located completely underground, though skylights provide views of the Capitol dome.Within the Visitor Center you can explore The Emancipation Hall, which houses 24 of the statues from the National Statuary Collection; the Exhibition Hall where you'll find scale models of the Capitol in all the stages of growth and expansion, and documents signed by Presidents Lincoln and Washington; as well as theaters which allow you to view sessions of the House and Senate.Follow these links for information about touring other Washington DC buildings: The United States Capitol atop Capitol Hill in Washington DC, at the east end of the National Mall, serves as the seat of Congress. The original structure, completed in 1800, was expanded in 1855, adding a south wing for the House of Representatives, and a north wing for the Senate. The new additions dwarfed the original dome, so in 1855 the current larger dome was constructed, using more than eight million pounds of cast iron.
Must send request through your State Senator or Congressional Representative. If you are unsure who is your representative, you can check online at http://www.house.gov/representative/find/ and enter your zip code. Typically, you'll find a link for Washington DC Tours, where you can make the request. Be prepared to supply information including names, addresses, phone numbers, and arrival/departure dates.

Requests are accepted up to six months in advance, but must be at least 21 days prior.
The US Capitol is handicap accessible, using their limited number of wheelchairs. Make a request immediately upon arrival at the Capitol entrance. Likewise, service animals may be permitted in the Capitol, with advance notice.
Capitol Tours are subject to last minute cancellation.
Once you are in DC, you can make the most of your trip by embarking upon a discovery through the US Capitol Building. Additionally, check out these other trolley and walking tour options to get a complete look at DC!
This nine-hour tour will take you to some of the area's most popular monuments and museums, such as National Air and Space Museum, the Smithsonian Institute, the Capitol Building, the FBI Building, and the Library of Congress among various other stops along the tour.
DC It All Tour
Take in views of the monuments and historic locations as you learn all about the history and trivia that surrounds Washington, DC. Your professional tour guide will also disembark with you, providing you with information about the site, the history of the area, and a unique look at the local history as you explore each area. The guide will show you every important detail of each monument and help you experience everything DC has to offer, and the best part of the tour is the incredible number of sites at which you will stop!
Throughout this guided tour, you can enjoy a fun and unique trolley ride as well as the humorous narrations and historical information provided by your driver. This hop-on hop-off trolley hits 20 locations, and you can get on and off on at any of them in order to see over 100 different points of interest in the DC area, like the Lincoln Memorial and the Washington Monument. When you're ready to move to the next attraction, you can re-board the next trolley, and off you'll go. Available with a one- or two-day pass if you are staying in the area for your vacation, you will have access to the trolley and its stop for as at least one whole day, giving you the opportunity to explore the area as much as you like.
Regardless of which tour you take, the United States has a gorgeous capitol city. Explore the Capitol Complex to see where lawmakers and other Washington figures work. See the beautiful statue artworks that line the building and the Capitol grounds. This guided walking tour adventure allows visitors to get unique insight into the nation's capital when they stay in DC so do not miss out!