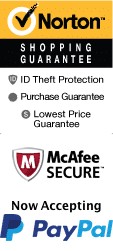 White House Tours
Can you tour the White House?

The White House in Washington DC is utilized as both home to the President of the United States and their family, and a collection dedicated to everything of American History. Every US President since John Adams has resided there during their Presidential term. Tours of the White House are free, self-guided tours that allow you to see a limited portion of the famous house, including the Red Room, Blue Room, Green Room, and the East Room where state dinners and receptions are held, and where Presidents Lincoln and Kenney laid in state following their untimely deaths.
The President and their home must be protected by the utmost in security measures at all times, but the First Family strives to make the White House open to visitors. In order to ensure safety of both the Presidential family and visitors, certain protocol must be followed in order to enter and tour the White House. We've posted the current guidelines for exploring the White House below, to help you easily solidify your plans for having a stupendous time in Washington DC.
White House Tours Request Process
Must send a request through your Member of Congress. If you're unsure who is your representative, you can find out at https://www.house.gov/representatives/find/ and enter your zip code. Each Representative has their own procedure for processing requests, but typically you can make the request online. Be prepared to provide information including name, address, phone number and arrival/departure dates.
Requestings are accepted up to six months in advance, but must be at least 21 days prior.
Requestings are typically responded to within one month of requested tour date.The White House does provide a limited number of wheelchairs for handicapped visitors. Be sure to make the request as soon as you arrive at the White House Complex. Of certain, service animals are allowed on tours, with prior approval.
All White House Tours may be subject to last minute cancellation.
For the most current information on White House Tours, call 202-456-7041.
If you gain permission for a White House Tour, you will undergo security screening several times at the White House Complex. Each visitor over 18 years must show valid government issued ID, and the information much match exactly that provided in the request. The list of prohibited items is extensive, and changes often. To be safe, plan to leave behind everything but your car keys.
While it is certainly a one-of-a-kind experience to tour the inside of the White House, it can be a very challenging procedure. However, those who prefer ease of planning will find a variety of sightseeing tours that stop by the White House Visitor's Center. As with the actual White House Tours, visits to the White House Visitor Center are also subject to last minute cancellation, though the booking process is infinitely easier, and with the tours you'll be taken to numerous other popular sites in Washington DC to ensure that your plans are not entirely ruined.

Tours Visiting the White House Visitor's Center
Old Town Narrated Excursion
The Old Town Trolley Narrated Tour offers hop-on/hop-off privileges for a flexible tour option that stops by the White House Visitor's Center. Aside from visiting the White House Visitor's Center, the Old Town Trolley Narrated Tour also makes stops at, or offers views of, sites including U.S. Capitol, Supreme Court, Lincoln Memorial, Veterans Memorial, FDR Memorial and numerous other popular landmarks throughout the DC area.
All Day Interior Buildings Tour
The All Day Washington DC Interior Buildings Tour is just that — a full nine hour tour experience that offers an encompassing look at Washington DC. As with every tour on this list, you'll stop at the White House Visitor Center, and stop at other entrancing locales including Ford's Theatre, Peterson House, World War 2 Memorial, National Museum of American History, U.S. Capitol and National Air and Space Museum. Additionally, you'll find views of many other sites including the FBI Building, Washington Monument, Library of Congress and much more.
Two Day Grand Tour
Those wanting a full look at Washington DC will find the Two Day Grand Tour to be just the ticket. Providing two nine hour days of sightseeing, you'll feel as if Washington DC is your home town. Tour stops include the White House Visitor's Center, the stops along the All Day Washington DC Interior Buildings Tour, and more. And just as with the tour stops, you'll find the same scenery from the All Day Tour and then some along the Two Day Grand Tour for an in depth look at our nation's capitol.
Regardless of the journey that you embark upon, you will have a fantastic time seeing all of DC's hottest landmarks, memorials, and dedication areas. Since it is home to some of the most famed and notable historical happenings in the country, it is absolutely a great place to experience.