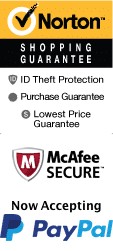 Supreme Court Tours
The majestic Supreme Court Building serves as home to the Supreme Court, the highest court in the nation, and stands also as a symbol of the importance of the Court as an equal but independent branch of government.
The Courtroom and portions of the First and Ground floors of the Supreme Court are open to the public.
The Supreme Court does not offer guided tours, but visitors are encouraged to tour the building on their own, and also to take advantage of education programs such as a visitors' film, court-related exhibits, and Courtroom Lectures. The 30-minute lectures are led by docents and educate visitors on the judicial function of the Supreme Court, the history and architecture of the building. Courtroom Lectures are available Monday through Friday. On days that the Court is not sitting, lectures are generally scheduled every-hour on the half-hour beginning at 9:30 a.m. with a final lecture at 3:30 p.m. When the Court is in session, Courtroom Lectures are available only after Court adjourns for the day.
While the Supreme Court is in session, the public is welcome, on a first-come, first-served basis. There is seating for those wishing to attend an entire session, and special seating for visitors who would like to stay for only a brief time.
Neither the self-guided tours, nor the lectures require reservations, and visiting the Supreme Court is free. There are some guidelines to keep in mind:
Purses will be screened in x-ray machines and all visitors will be asked to pass through metal detectors.
Please tour the building quietly as working offices are adjacent to all public halls. Any visitors unable to maintain proper decorum will be asked to leave by the Supreme Court Police.
No photography or video recording is permitted inside the Courtroom.
Smoking is prohibited inside the building.
Consumption of food and beverages is permitted only in the Cafeteria and vending machine alcove.
Visitors may not touch portraits, busts, or other artifacts on exhibition.
There is no public parking at the Supreme Court. Public transportation is recommended.
There is a gift shop on the Ground Floor, with books and instructive materials about the Court's history and function. A Cafeteria serving sandwiches, soups, salads and beverages is open to the public, but all purchases must be consumed in the cafeteria and not carried into other parts of the building. The cafeteria serves the Court employees, and service to public may be interrupted at noon and 1pm in order to serve them.