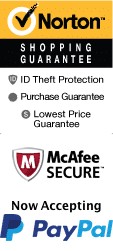 Statues and Monuments in Washington DC
ORDERING INFORMATION
Book by Phone:
1-800-987-9852
Book Online:
As the nations capital, Washington DC boasts a rich history that is on display through its many statues and monuments. These statues and monuments are among the most popular attractions for tourists to the area to discover, and numerous tour options include these attractions on their itineraries. If you are planning a relaxing respite to Washington DC, be sure to participate in one of these wonderful excursions for a convenient way to participate in the attractions.
DC After Dark Tour
The DC After Dark tour is a great way to explore the city in a fun way. This three-hour bus tour is a comfy and carefree way to get to know more about the city and see the most famous landmarks lit up by nighttime illumination. With this tour, you will drive by attractions like the Jefferson Memorial, the Lincoln Memorial, the Vietnam War Memorial, the US Capitol, and more. At some locations, you will have the chance to get out and stretch your legs, so wear comfy shoes.
Monuments by Moonlight Trolley Tour
The Monuments by Moonlight Trolley Tour is another excellent way to make the most of the city's night sights. This two and a half hour narrated tour takes you through the streets of town in a fun trolley car, making several stops along the way. Stops include the Iwo Jima Memorial, the Veterans Memorial, the FDR Memorial, the Lincoln Memorial, and more. Narration includes historical accounts as well as fascinating ghost stories.
DC in a Day Tour
Spend a full day getting to know Washington DC with the interesting and informative DC in a Day Tour. This nine hour guided tour makes stops at popular attractions like the White House Visitor Center, Ford's Theatre, the World War II Memorial, the American History Museum, the US Capital, and more. There are also numerous other attractions that you will drive by, enjoying views from the comfort of the tour bus. The tour will break for lunch on your own at the American History Museum.
Washington DC is equally an educating and intriguing city to explore with so many statues and monuments illustrating the rich history of both the city and the country. Take some time to get to know the city with some of these fun scenic adventures when you take a break in the magnificent area of Washington DC.