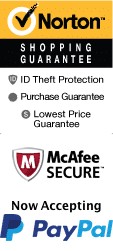 Shopping in Washington, DC: Guide to Area Outlet Malls
If you come to Washington, DC, by way of Union Station--or you just happen to pass through the area on a recommendation--you will very likely be impressed not only by Washington's progressive Metro rail system, but by the beautiful tourist shops built into the underground train stations. However, they are tourist shops and you will probably pay premium prices on things that you buy there. So where do you go when you want to pick up a few local bargains or you need to stock up on underwear and toiletries for the remainder of your vacation trip? There are plenty of premium outlet Washington DC options and DC outlet mall choices to visit. Don't forget that the greater metropolitan Washington, DC area includes neighboring parts of both Maryland and Virginia. There is plenty of awesome outlet shopping Washington offers!
Washington Outlets in DC & Washington Outlet Mall Options Near the Capitol : Explore Outlets Washington DC
Looking for an outlet store in Washington? There are plenty of outlets Washington DC is known for and you'll find plenty more outlets near Washington DC. If you're staying on the Virginia side of the Potomac River-- for example, at Comfort Inn Landmark or Quality Inn Iwo Jima -- the following list of outlets near DC is for you:
Potamac Mills Outlet Mall Washington

Thirty minutes south of Washington, DC, in Prince William, VA, is Potomac Mills. Located right off of I-95 at exit 156, Potomac Mills sports almost 200 retail stores, services and eateries, as well as an 18-screen movie theater. Many of the stores are factory outlets, such as Ann Taylor, Banana Republic, JCPenney and L.L. Bean. There's even a Lego outlet store and an indoor skate park. And the larger stores often host special events to promote their products and entertain visitors. Potomac Mills has gained a reputation for extreme bargains, with as much as 70% discounts off of brand-named merchandise.

Leesburg Corner Premium Outlets

Leesburg Corner Premium Outlets are 35 minutes from D.C. at the intersection of routes 7 and 15 bypass, in Leesburg, VA. The village-like setting is home to 110 outlet shops. Leesburg Corner has designer wear, shoes, children's clothing, luggage, jewelry, and housewares. Attractive discounts are available at upscale brand name stores. This outlet store has so much to offer.
If you're staying on the Maryland side of Washington -- for example, at Best Western Baltimore-Washington Airport -- the following list is for you:
Prime Outlets of Hagerstown

There are two outlet malls in Maryland that are a manageable distance away. The first is Prime Outlets of Hagerstown, about 55 minutes from D.C. This is a fairly new outlet mall, which generally means bigger, prettier and with more amenities that make you want to go back over and over. For the one-time visiting vacationer, it is enough to know that Prime Outlets of Hagerstown boasts over a hundred designer and specialty outlet stores. Its End of Month Sidewalk Sales occur on the last weekend (Friday through Sunday) of each month. Expect significant savings during those sales.

Prime Outlets of Queenstown DC Outlet Mall

The second Maryland outlet mall to consider is Prime Outlets of Queenstown, which is 75 minutes out of Washington, with over fifty designer and popular brand name outlet stores. Having driven this far, you should know that your trip will take you quite close to the Maryland/Delaware beach area, so you may want to pick up some new swimwear, and then head on out east to the shoreline.
Knowing to do your sightseeing in Washington but your shopping in its extended metropolitan areas within Maryland and Virginia will save you a few dollars over the course of your vacation. And serious shoppers know that some of the most memorable vacations are the ones where they find the great bargains!