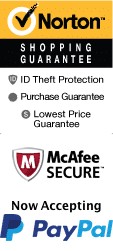 Scenic Drives and Fall Festivals in Washington, DC
Fall is in the air -- and there's so much to experience in Washington, DC! Scenic drives and public parks have never been so colorful. The cooler weather is a perfect fit for outdoor activities, fall festivals and events. There just may be no better time to explore our nation's capital. The peak season for fall colors in the Washington, DC area are usually from Mid-September through October. Average temperatures range from 72 degrees (Fahrenheit) in September to 50 degrees in November.
Scenic Drives in Washington DC
Theodore Roosevelt Island is just a short drive outside of the city. Oaks, maples, elms, ashes and tulip poplars lend their vibrant fall colors to this 88 acre park. Pack a lunch, bring a camera and talk a walk along the hiking trails. For a breathtaking scenic drive, take the George Washington Parkway at Fort Marcy, then head south down 123. If you're feeling a little guilty because you haven't gotten your history lesson, you can always leave the driving to someone else on a Mt. Vernon/Old Town Alexandria or Thomas Jefferson Country Tour. Or plan to leave the sightseeing for night, and catch some spectacular backlit views against a night sky with a Romance in Our Capital vacation package.
Festivals in Washington DC
Festivals and special events are abundant during fall in the city.
On weekends in October, you can take a day trip to Busch Gardens Williamsburg's Howl-O-Scream.
Until November 30, various locales throughout DC are participating in 'Blues and Dreams: Celebrating the African-American Experience.'
From October 3 - October 5, you can participate in the Wine Festival & Sunset Tour at the southern end of George Washington Memorial Parkway.
You've also got the annual National Book Festival (10/4) and Taste of DC (10/11 - 10/13) in October and the Washington Craft Show in November (11/21 - 11/23).
Take a day tour to Colonial Williamsburg and see the demonstrations that are part of the 'Brothers in Arms' event.