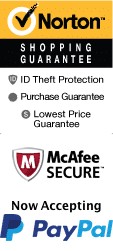 Romance in Washington DC: Restaurants, Attractions, and Lodging
When you're getting away for a romantic retreat with that special someone, the Washington, DC area offers an atmosphere rich with history and culture. Whether you're seeing a dinner show, visiting a gallery, or touring a museum, you're sure to create memories to last a lifetime with tons of fun activities.
WASHINGTON, DC ACCOMODATIONS
Best Western - Baltimore. When looking to get away for a Romantic escape, the Best Western Baltimore offers excellent accommodations. The hotel features amenities that you two can enjoy, such as a heated indoor pool with Jacuzzi, sundeck, on-site restaurant, fitness center and spa, and a complimentary continental breakfast. Best Western also offers facilities at Capitol Hill, Arlington, VA, Oxon Hill and New Hampshire.
WASHINGTON, DC DINING
Chesapeake Music Hall. Your vacation to the area won't be complete without visiting the Chesapeake Music hall in Annapolis. The hall offers year-round performances and each season features six Broadway musicals. A night of excellent entertainment is not all that you and your sweetheart will be treated to. Guests enjoy salad, buffet dinner, delectable dessert and coffee and tea.
Lorenzo's Timonium Dinner Theatre. Want to enjoy an unforgettable dinner and show with your honey? Take a seat at Lorenzo's Timonium Dinner Theatre and be treated to a Broadway-style show that reviews songs from the fifties to the seventies. While being entertained, feast on satisfying buffet fit for a king (or queen). It's sure to be a night to remember.
WASHINGTON, DC ATTRACTIONS
National Mall. Don't be confused, this is not a shopping mall. The national mall is home to the tidal basin, 2,000 American elms, 3,000 Japanese cherry trees, 35 ornamental pools and fountains, 170 flower beds, and a number of museums. With such beautiful surroundings, this attraction makes the perfect backdrop for a romantic afternoon stroll with that special someone.
Capitol Reflecting Pool. Located right next to the Washington Monument, this tranquil, scenic reflecting pool offers the perfect location for a quiet romantic moment. The calm waters of the pool are a soothing sight and the trees that line the area cut out the rest of the world.
Ford's Theatre. Visit the historical Ford's Theatre, where Abraham Lincoln was shot in 1865. Today, the theatre is a working theatre that produces musicals and plays. Take your sweetheart to enjoy a play and see the actual box that our former President sat in.
Hirshhorn Museum and Sculpture Garden. This museum is the Smithsonian's museum of international modern and contemporary art. Walk hand in hand with your sweetheart and study the awe-inspiring artwork displayed in the galleries and the garden of the museum. It's sure to be an experience neither of you will soon forget.
Corcoran Gallery of Art. This privately funded institution, established in 1869, is internationally known for its exquisite collection of both modern and historical American art. The gallery is also home to numerous pieces of British art, sculptures and decorative artwork. The beauty and rich culture that this gallery has to offer makes it the perfect location for an afternoon date with that special someone.
John F. Kennedy Center for the Performing Arts. This is the perfect place to spend a romantic evening. You and your partner can enjoy one of the many performances that are done at this world-famous attraction. Whether it's seeing the National Symphony Orchestra or a ballet performance, it's sure to be a special evening for both of you.
Busch Gardens. When visiting the area with your sweetheart, you absolutely have to stop by Busch Gardens in Williamsburg, Virginia. The theme park has been the recipient of many awards and when you visit, you'll see why. The theme park is divided into six different old world European 'countries' and you can experience the thrills of the numerous rides and enjoy the shows and restaurants. It's an adventure to remember.
WASHINGTON, DC TOURS
Mount Vernon/Washington After Dark Dinner Combo Tour. Need the perfect tour for a romantic day for two? The Mount Vernon/Washington After Dark Dinner Combo Tour offers you exactly what you are looking for . The full-day tour will not only show you the breathtaking Virginia countryside, you'll also see the grandeur of the capitol of our nation. In the daytime, you'll go to Mt. Vernon, the home of President George Washington. You'll be able to tour his estate and the surrounding area. Once dusk begins to descend, you'll get a ticket for a meal at Union Station. After you two have enjoyed dinner, you can hold each others hands as you take in the sights of the glowing domes and luminescent spotlights. The three-hour coach tour will take you to see landmarks like the Library of Congress, US Capitol, Kennedy Center, Supreme Court, house and Senate Office Buildings, White House, Pennsylvania Avenue, Capitol Reflecting Pool, and many of the area memorials.
Washington After Dark Tour. If the Mount Vernon/Washington After Dark Dinner Combo Tour is too much in one day for you and your honey, or if you have other plans for the daytime hours, you can take the Washington After Dark Tour all by itself. This three hour tour will take you to see the sights of the Capitol, under the stars and bathed in lights. Wrap your arms around each other as you see the national monuments and federal buildings, the illuminated US Capitol, the view from the roof of the Kennedy Center and more.
Two Day Grand Tour. When you and your partner want to pack the most into a two-day period, the Two Day Grand Tour is for you. The two-day Grand Tour actually consists of two full-day tours. The first tour is the Interior of Public Buildings Tour. On this all-day tour you'll get to see the monuments and museums that this area is known for . When you step off the coach you'll be able to visit the White House (or the White House Visitor's Center when the White House is not available), Ford's Theatre, Peterson House, the Jefferson Memorial, FDR Memorial, American History Museum, Capitol Hill, Supreme Court, Library of Congress and the National Air and Space Museum. Then the second tour will take you to Mount Vernon, Lincoln Memorial, Vietnam Veterans Memorial, Korean War Veterans Memorial, and Marine Corps Memorial. You'll visit some of the historical gravesites in the area and see some of Washington's famous buildings and landmarks from the coach.