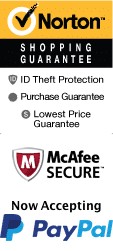 Planning a Family Friendly Vacation to Washington, DC
Our nation's capitol is a popular vacation destination for America's families. Share your pride in your nation with your children by taking them to see and learn about the history of this country. The area offers the perfect mix of fun and education. Whether it's riding the thrill rides at Busch Gardens, or learning about the history of our great nation, this is one vacation your family is sure to remember forever.
DC/Embassy Row/Arlington Cemetery Tour
This four-hour tour will first take you and your family to a host of sites. Then you'll board the tram to Arlington Cemetery to see the Tomb of the Unknowns, the Kennedy grave sites and the Changing of the Guard. The great thing about this tour is that it's short enough so that your kids won't get too tired, and long enough to enable you to hit all of the most popular sites.
Lil Red Trolley Tour Pass
This tour can be as short as 2.5 hours or as long as all day. When you're traveling with your family, flexibility is a must, and this tour offers it! You can view the sights of the Capitol on this motorized trolley car. The tour covers the major sights in a loop that takes approximately two and a half hours. You choose your own stops and decide when and where to get off. When you're done viewing a particular site, wait for the trolley to stop by again and hop back on. The trolley can take you to places like the US Capitol, Museum of Women in the Arts, Arlington National Cemetery, Washington Monument, Holocaust Museum, National Mall, National Air and Space Museum, and more.
White House Visitor's Center
You'll definitely want to stop by the White House Visitor's Center, located in the north end of the Department of Commerce Building. There are six exhibits regarding the White House. These exhibits are First Families, Symbols and Images, White House Interiors, Ceremonies and Celebrations, White House Architecture, and Working White House. There are other exhibits that change frequently throughout the year.
Busch Gardens
When visiting the area with your family, you absolutely have to stop by Busch Gardens in Williamsburg Virginia. The park has been the recipient of many awards and when you visit, you'll see why. The theme park is divided into six different old-world European "countries" and you can experience the thrills of the numerous rides and enjoy the shows and restaurants. Take a motorcoach tour from Washington DC-your kids will thank you for it.
Arlington National Cemetery
Arlington National Cemetery is home to the Tomb of the Unknowns and the eternal flame of the Kennedy grave. The cemetery is one of the Nation's most respected and honored places to visit, making it a great place to teach your kids about the history that enriches this area. Arlington Mansion and the 200 acres that surround it have been designated as a military cemetery since 1864.
WASHINGTON, DC MUSEUMS FOR THE ENTIRE FAMILY
National Museum of Women in the Arts
This museum is rich in history and culture, displaying over 250 pieces of art created by women from countries across the globe. The museum also features exhibits such as "Enterprising Women: 250 Years of American Business" and "Nordic Cool: Hot Women Designers." If you have a daughter, this would be the perfect opportunity to show her exactly what women are capable of and how much of a difference she can make if she puts her mind to it.
Museum of Natural History
The Smithsonian Museum of Natural History is the perfect place for your family to visit and learn about the natural world and the place of humans within it. Spend the day learning about fossils, mammals, the art of jewelry, global cultures and more.
National Air and Space Museum
Take your family on an adventure at the Smithsonian Air and Space Museum. You'll be able to view hundreds of artifacts and enjoy an IMAX film while visiting. Experience the thrills of the flight simulator zone, explore planets and see the lunar exploration vehicles. With the numerous exhibits and activities, you're sure to have a blast.
American History Museum
Located on the National Mall, this museum displays three floors of exhibits pertaining to American history. This is a perfect place for your family to learn about the roots of this great country. Visit exhibits such as "Fist Ladies: Political Role and Public Image" and "Information Age: People, Information and Technology."
National Archives
This historical and cultural attraction offers yet another learning opportunity for your family. The National Archives and Records Administration is the agency that oversees all of our nation's federal records. At The Rotunda of the National Archives you will see the Bill of Rights and the Declaration of Independence on display for public viewing.
WASHINGTON DC GOVERNMENT ATTRACTIONS
US Capitol
When visiting the DC area with your family, you absolutely have to visit the U.S. Capitol, the meeting chambers of our Senate and the House of Representatives and a museum of American history and art.
Supreme Court
Visiting the Supreme Court can be an exciting educational opportunity for your kids. The Supreme Court offers a variety of educational programs on our Nation's justice system as well as exhibits and a theatre that shows an educational film referencing the Supreme Court.
Mount Vernon and Old Town Alexandria Tour
On this tour you and your family can visit the State of Virginia and the home of the founding father of our country, President George Washington. You'll visit Christ Church, Mount Vernon, the home of George Washington and his gardens and farm. From the coach, you will see the seaport town of Old Town Alexandria, Fort Washington, The Pentagon and Crystal City, VA.
Washington DC All-Day Combination Tour
If your family is in for the long haul, you may want to try this tour. It is a combination of the Mount Vernon/Old Town Alexandria Tour and the DC/Embassy Row/Arlington Cemetery Tour.
WASHINGTON DC SHOWS
Lorenzo's Timonium Dinner Theatre
Want to enjoy an unforgettable dinner and show with your family? Take a seat at Lorenzo's Timonium Dinner Theatre and be treated to a Broadway-style show that reviews songs from the fifties to the seventies. While being entertained, feast on satisfying buffet fit for a king (or queen). It's sure to be a night to remember.
Comfort Inn Landmark
This hotel is the perfect choice for families looking for the perfect mix of comfortable accommodations at affordable rates. The hotel features a complimentary continental breakfast, an on-site IHOP restaurant, free shuttle service to the subway, free parking, and a free morning newspaper. Rooms feature amenities such as coffee makers and cable television. Comfort Inn also offers locations in Fairfax, VA and Falls Church, VA.
Econo Lodge National Airport
Another affordable choice for families on vacation, this hotel features connecting rooms for families that need separate rooms, free parking, a seasonal pool, and remote control satellite television. The hotel is minutes from attractions like the Smithsonian Museums, Arlington Cemetery and many other area attractions. Econo Lodge also offers facilities at Fairfax, VA, Frederick, MD, and Woodbridge, VA.