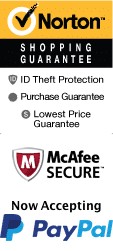 National Cemeteries in the Washington, DC Area
Visit Washington, DC, a place for politics, and being a place for politics, it's also a place full of history and patriotism. Many of the soldiers that have fought for our freedom are buried in Washington, DC, but not just in Arlington National Cemetery, which is the most famous of the Washington, DC activities. There are other cemeteries in Washington DC and they deserve to be recognized, as well.
Alexandria National Cemetery

1450 Wilkes St
Alexandria, VA

Alexandria National Cemetery takes up about 5 and a half acres, and is located near the Old Town section of Alexandria. Originally, this cemetery was known has Spring Garden Farm, and more than an acre smaller.

Alexandria was one of the main campsites for Union soldiers that were to defend Washington, DC, when the Civil War first began. This cemetery is one of the original 14 national cemeteries established in 1862. The first people to buried in this cemetery, were mostly soldiers that had died during training or from disease in the hospitals. By 1864, this cemetery was full, which led to the planning, development, and construction for Arlington National Cemetery. There is only one large memorial in this cemetery, and it's a boulder memorial that was erected by the U.S. government in 1922 in honor of the Pursuers of President Lincoln's Assassin. These four men were Quartermaster Corps employees who drowned in the Potomac River on April 24, 1865 while pursuing John Wilkes Booth.
Soldiers Home National Cemetery
21 Harewood Rd
Washington, DC
This cemetery was formerly known as Military Asylum Cemetery, and there are currently 14,313 soldiers and airmen buried here. Included in that number are 292 unknown soldiers, and 22 Medal of Honor recipients. The entire cemetery takes up almost 16 acres.
Battleground Washington National Cemetery

In Rock Creek Park
6625 Georgia Ave, NW
Washington, DC

This cemetery was constructed shortly after the Batlle of Fort Stevens in the summer of 1864. Over 900 soldiers were killed or wounded in this short two-day battle, 41 of these Union soldiers are now buried in this cemetery. Battleground National Cemetery was created for just these fallen soldiers, and it was even dedicated by Abraham Lincoln, himself. It is one of the smallest of the national cemeteries, being only a single acre. When visitors enter the cemetery, they'll notice the two 6-pounder, smoothbore guns of Civil War vintage. Also near the entrance are monuments commemorating those units which fought at Fort Stevens: 25th New York Volunteer Cavalry Monument, 98th Pennsylvania Volunteer Monument, 122nd New York Volunteer Monument, and the 150th Ohio National Guard Monument. This is a great choice for your vacation in Washington, DC.
Annapolis National Cemetery
800 West St
Annapolis, MD

This is another of the original 14 national cemeteries established by Abraham Lincoln in 1862. During the Civil War, Annapolis was headquarters for Union training and recruiting center. Although the government tried their best to keep the camp sites sanitary, a large number of soldiers died due to illnesses like small pox and typhoid, as well as accidents and violence. Annapolis also played a role in the exchanging of prisoners between Union and Confederate sides. As a result, at least 24 of the men buried at Annapolis National Cemetery are Confederate POW's who died in captivity. Annapolis has one memorial to Unknown Veterans. It was dedicated to veterans whose remains were not recovered or identified, were buried at sea, donated to science, cremated or had their ashes scattered.

While some of these cemeteries aren't as famous or as big as Arlington National Cemetery, they are equally as important. All of the soldiers buried at these cemeteries are as equally deserving of remembrance as those buried at Arlington National Cemetery. They are soldiers of wars fought long ago, but they are United States soldiers all the same. So if you happen to be in the area, it's worth it for you and for them to at least drive by their resting places. There's a lot of history tucked into these little areas that are set aside for the fallen. If you enjoy sighs and attractions such as these, check into the DC, Embassy Row, and Arlington Cemetery Tour or the Washington After Dark Tour.