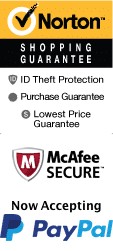 Information on Having Flags Flown Over the Capitol and Military Memorials in Washington, DC
Washington, DC is a city filled with the pride and history of the United States, and one keepsake that carries that tradition above all else is an American flag that has flown over the U.S. Capitol for all citizens, or flags flown over military memorials for veterans and active military personnel. Receiving one of these time-honored flags only requires the cost for the flag itself. Take a look at our list of hotels in Washington, DC as well to get your trip started.
Flags Flown Over the U.S. Capitol
Any citizen may request a U.S. flag that has been flown over the U.S. Capitol. These flags are available by submitting a request to your congressional representatives, and require payment only for the cost of the flag and shipping. Cotton and nylon flags are available in three different sizes - 3x5, 4x6, and 5x8 - and generally range in price from $15 to $30 depending on the size and material. You may request the flag be flown on a specific day to commemorate a birthday, anniversary, or any other special event, although you will want to submit your request at least 4 to 6 weeks in advance of the date. Each flag will be accompanied by a Certificate of Authenticity that certifies the flag was flown over the Capitol. Each U.S. Senator will have a 'Flag Request' link on his or her site. You can find your Senator's site by visiting the Senator Link Database.
Flags Flown Over Iwo Jima Memorial
Veterans and members of the U.S. Marines may elect to have a flag flown over the Marine Corps / Iwo Jima Memorial in Arlington, Virginia. Those electing to have their own flags flown over the memorial can send a request along with the flag to:
Attn: Flag Detail
1555 South Gate Rd.
Arlington, VA 22214

The request must include the name, rank, and years of service in the U.S. Marines. The flag must be at least 3x5.
Flags Flown Over the U.S. Navy Memorial
Active U.S. Navy personnel and veterans can request to have a flag flown over the U.S. Navy Memorial in Washington, DC, or can order a flag to be flown over the memorial. Those who would like their own flag flown may send the flag to:
Flag Coordinator
U.S. Navy Memorial
701 Pennsylvania Ave., NW
Suite 123
Washington, DC 20004
A letter of request that includes the rate/rank, name, and service of the person for whom the flag is to be flown must be included, along with a check or money order to cover the return postage of the flag. If you will be in Washington, DC, you can also contact the memorial at (202) 380-0712 to make arrangements for the flag to be flown. In many cases, your flag may be raised and lowered while you watch.
Those wishing to purchase a flag that has been flown over the U.S. Navy Memorial can purchase one at the Ship Store. The flag will include a personalized certificate.
Start planning your amazing Washington, DC getaway today!