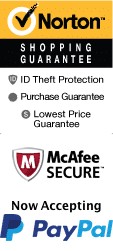 Guide to Washington, DC: Visitor & Travel Information
When Pierre Charles L'Enfant gazed northward along the banks of the Potomac River in 1791, he envisioned a 'pedestal waiting for a monument.' Since that day, Washington, DC, has evolved into a fascinating, lively city combining grand, neoclassical government buildings, monuments, memorials, museums and the National Mall with colorful neighborhoods, art, theater, music and culture.
Washington, DC, is a powerful symbol not only of our nation but also of democracy and freedom. The District of Columbia's neighborhoods, people, history and culture truly embody the American Experience—from Duke Ellington to John Phillip Sousa and from the Civil War to civil rights. Only in Washington, DC, can visitors be inspired by touring the magnificent Capitol Building and Washington Monument by day and be moved by taking in magical performances by the National Symphony Orchestra and world-class opera by night.
Washington D.C. City Info
The population is approximately 572,000 in DC proper and 5.4 million for the entire metro area.
Land Area: 67 square miles
Elevation: Highest is 420 feet; lowest is sea level.
Washington, DC metropolitan area refers to the District of Columbia, plus 7 Maryland counties (Anne Arundel, Calvert, Charles, Frederick, Howard, Montgomery and Prince George's), 5 Virginia counties (Arlington, Fairfax, Loudon, Prince William and Stafford) and 6 Virginia cities (Arlington, Alexandria, Fairfax City, Falls Church, Manassas and Manassas Park).
The District of Columbia is divided into 4 quadrants: Northwest, Southwest, Northeast and Southeast. The U.S. Capitol building marks the center where the quadrants meet. Numbered streets run north and south. Lettered streets run east and west (there are no J, X, Y or Z streets), becoming two-syllable names, then three-syllable names as you travel farther out from the center. Avenues named for US states run diagonally, often meeting at traffic circles and squares.
Motto: Justitia omnibus (Justice to all)
Flower: American Beauty Rose
Tree: Scarlet Oak
Bird: Wood Thrush
Flag: Adopted in 1938. Design was based on the shield from George Washington's family coat of arms.
Washington D.C. Weather and Climate:
Average daily high temperature — Jan: 41°F; Aug: 87°F
Average annual rainfall — 40 inches
Average annual snowfall — 23 inches
Washington D.C. Attractions, Top Tourism Draws and Seasons:
Capitol Hill
Chinatown
New Year's: Chinatown New Year's Day Parade
Downtown
DuPont Circle/Kalorama
Dulles Expo Center
Georgetown
Shaw/U Street
Southwest/Waterfront
Upper Northwest
National Zoological Park
National Air and Space Museum
National Gallery of Art
Bureau of Engraving & Printing
Washington Harbor
Wolf Trap Farm Park for the Performing Arts
United States National Arboretum
Federal Bureau of Investigation
Hirshorn Museum and Sculpture Garden
Hillwood House Museum
Hains Point
John F. Kennedy Center for the Performing Arts
FedEx Field
Art, Science and Technology Institute/Holography Museum
Washington D.C. Major Shopping Areas:
Capitol Hill's Eastern Market + shops
Chinatown
Downtown
Georgetown
The Old Post Office Pavilion
Mazza Gallerie
Union Station
Georgetown Flea Market
Leesburg Corner Premium Outlets
Washington D.C. Colleges and Universities:
Public: Bowie State College, George Mason University, University of District of Columbia, University of Maryland. Private: American University, Capitol College, Catholic University of America, Columbia Union College, Corcoran School of Art, Gallaudet University, George Washington University, Georgetown University, Howard University, Marymount University, Washington Bible college, Washington Theological Union. Community: Charles County Community College, Montgomery College, Northern Virginia Community College, Prince George's Community College.
Washington, DC Economy & Business — Notable Companies based in Nashville:
Washington, DC's primary industry after the federal government is tourism. Other important industries include trade associations, as Washington, DC is home to more associations than any other U.S. city; law; higher education; medicine/medical research; government-related research and publishing. The Washington, DC metropolitan area is also world headquarters for corporations such as USAirways, Marriott, Amtrak, Gannett News, Mobil Oil, MCI Telecommunications and the International Monetary Fund.
Get your Washington D.C vacation started today and add extra lodging onto it as well.