Washington Photo Safari Half Day

Description
Washington Photo Safari Half Day Photos (5)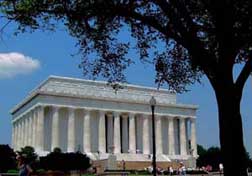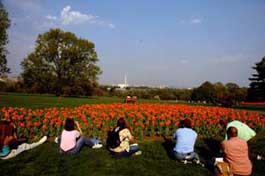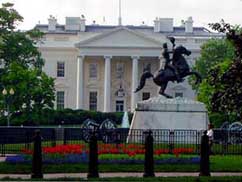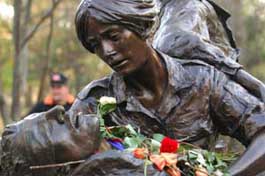 Combine a tour of Washington, DC's top landmarks and buildings with professional instruction in the world of photography on this half-day Washington Photo Safari and get the ultimate Washington DC experience caught on film. You'll visit some of the most well-known monuments and structures in the city as a professional photographer serves as your guide, offering tips and teaching skills will exponentially improve your photography abilities. Learn new tricks and angles to help you capture stunning, postcard quality images of sites like the Washington Monument, Vietnam Veterans Memorial, U.S. Capitol, and many others. The tour is ideal for all skill levels as you'll receive personal instruction suited to your existing abilities.
Be sure to bring along a camera - any camera - as your guide will give you tips on using anything from simple disposable point-and-shoot cameras to high-tech digital cameras.
Highlights of the Photo Safari
White House
Lafayette Park
Eisenhower Executive Office Building
Albert Einstein Memorial
Lincoln Memorial
Vietnam Veterans Memorial
Vietnam Women's Memorial
U.S. Capitol
Union Station
Awards and Accolades
2003 - WHERE Magazine's "Top Ten To-Do List"
Featured on NBC's Today Show
Featured on the Discovery Channel
Featured in multiple national publications including USA Today, New York Times, Chicago Tribune, and many others
Skills You'll Learn
Holding the camera
Selective focus
Framing
Using lines
Posed & unposed shots
Black & white vs. color
Balance
Depth of field control
Fill flash & cancel flash
... and many, many more!
Details
Price includes half-day guided tour, transportation to locations, and professional photography tips and instruction.
Photo Safaris are available in English, French, or Spanish
All Photo Safaris are conducted rain or shine.
Digital or 35mm cameras are welcome. Guests using 35mm cameras should plan to bring at least two rolls of film with a film speed of 200 or 400.
Tour departs from the Renwick Gallery.
Reviews
5.0 | 1 reviews
Candice
Springfield, MO
✓
Verified Traveler
Even the best photographer can benefit from this tour. Having a photographer who knows the area and can give tips is a great idea!
Book Now!