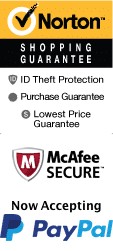 Washington DC in One Day: Guided Sightseeing Tour

Comprehensive tour by bus/coach

Informative, friendly and professional guide

Fully narrated tour

Family friendly

Perfect introduction for first-time visitors

Duration: 6 hours

Tour lasts Approximately 6 hours.

Appropriate for All Ages

Both Cameras and Video Cameras are Permitted

Schedule
If you're planning a trip to Washington D.C., there's one activity you just can't miss – the Washington D.C. in One Day Guided Sightseeing Tour. This tour is the perfect way to get to know the highlights of this incredible city and make the most of your time. From monuments and memorials to iconic landmarks and historic buildings, this tour covers it all.

Your day will start off with a warm welcome from your knowledgeable guide, who will be with you throughout the entire tour, leading the way and sharing fascinating historical facts and stories. You'll start off at the U.S. Capitol Building, where you'll have the opportunity to take some incredible photos of this iconic building, before heading to the White House, where you'll see the resplendent mansion where the President of the United States lives and works.

Next up is the Lincoln Memorial, where you can take in the stunning marble statue of the 16th President of the United States, as well as the breathtaking views over the National Mall. After this, you'll walk over to the World War II Memorial, one of the most famous monuments in the country, before heading to the Korean War Veterans Memorial, Vietnam Veterans Memorial, and Martin Luther King Jr Memorial.

As if that wasn't enough, the tour also includes a stop at the Smithsonian National Air and Space Museum, where you can see some of the most famous aircraft and space artifacts in history. There will also be a lunch stop at the prestigious Ronald Reagan Building and International Trade Center, where you can enjoy a meal and take in stunning views over Pennsylvania Avenue.

Throughout the day, your guide will share fascinating stories and historical facts about the landmarks and areas you're visiting, giving you insight into the rich history and culture of Washington D.C. The tour lasts approximately 6.5 hours, so wear comfortable shoes and be prepared for plenty of walking.

Overall, the Washington D.C. in One Day Guided Sightseeing Tour is the perfect way to see the best of this incredible city in just one day. Whether you're a first-time visitor or a seasoned traveler, this tour is sure to leave you with unforgettable memories of America's capital city.
Options:
Washington Dc in One Day: Guided Sightseeing Tour
Available 4/3/2023 until 1/31/2024 View Detailed Schedule
Luxury Climate-Controlled Bus: Fully Guided Day Bus Tour in a Luxury Climate-Controlled Bus. Free Bottled Water. Lunch is Not Included in the Price.
Book Now!